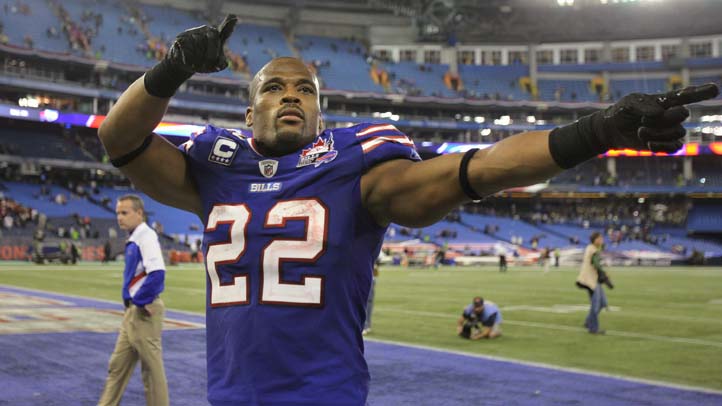 Seattle Seahawks running back Fred Jackson was uninjured when his car crashed outside the team's facility on Tuesday, police said.
The crash took place just before 5 p.m., when Jackson's 2016 Corvette lost control and hit a stop sign near the Seahawks' practice facility, according to a release from the Renton, Washington, Police Department.
Jackson was taken to the facility to be evaluated, but appeared uninjured, police said. "He was polite and cooperative," and stayed at the scene and spoke with officers, they added.
U.S. & World
The day's top national and international news.
Photos of Jackson's black Corvette with New York license plates were seen on social media. A stop sign and street signs were knocked over in the wreck. The accident happened at the end of a long straight road that leads from the Seahawks facility to Lake Washington Blvd and in front of a Seahawks sign.
The crash took place about 48 hours before the Seahawks face San Francisco.
Police contradicted as false media reports that Jackson crashed his car while drag racing a teammate. TMZ had reported earlier Tuesday that Jackson was drag racing running back Marshawn Lynch.
"As of this time, there is no indication that Jackson was racing another vehicle," the police statement said.
AP Sports Writer John Wawrow and freelance writer Curtis Crabtree contributed to this report.
Copyright AP - Associated Press