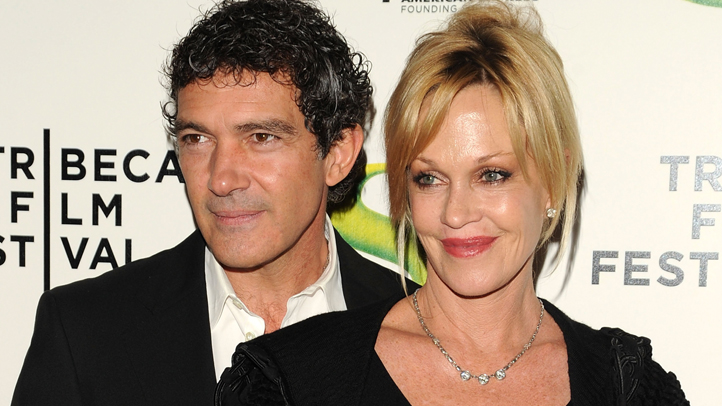 A wacky wife and her darkly exotic husband teaming for TV? Hey, it worked for Lucy and Desi – why not Melanie and Antonio?
Antonio Banderas reveals that he and his wife Melanie Griffith have a series project in the works from a concept by the hubby which may feature the Mrs. in the lead role.
"We're now in conversation with some studios and it's my own idea," says Banderas. "It's a comedy, but it's about a dysfunctional family and a woman that actually is operating in many different ways because she got a voice inside her which is telling her to do the exactly opposite of what she's doing. So it's that kind of dichotomy that creates comedy, but at the same time it's very critical with many different aspects of the American society, with sex, with politics, with religion, with society and with a number of things engulfing a woman of her age with a large family, with grown kids already, with a husband who wants to be a politician."
U.S. & World
The day's top national and international news.
"It's funny, it's fast paced," Banderas adds. "The studios are loving it. We hope we're going to probably record the pilot by the end of November and then we'll see if it's approved or not."
The actor says he would also find his way on camera opposite Melanie every so often. "In fact I have kind of a very little recurring in this, but she would be the star."