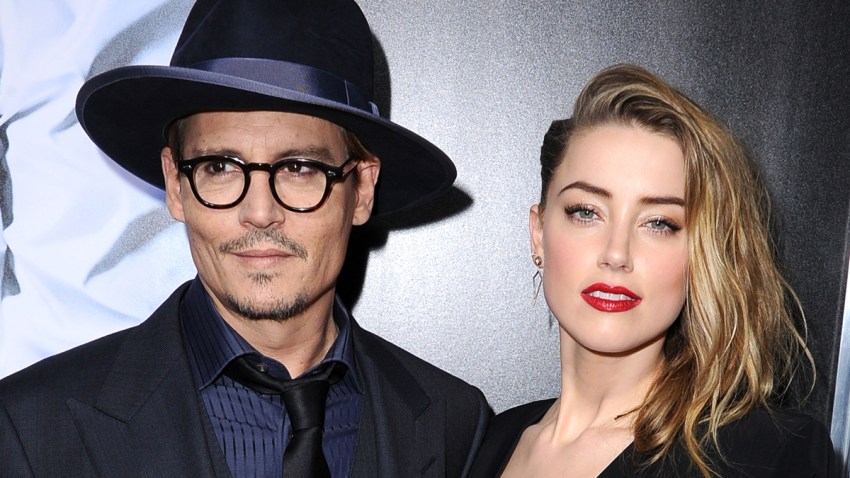 While the tabloids may be fascinated with Amber Heard's love life following her engagement to Johnny Depp, the 28-year-old starlet has remained relatively unfazed by the attention.
"I haven't noticed any change in my career," she says in the latest issue of W magazine while looking smokin' hot on the cover. "And, for better or worse, I've always had a love life that seemed particularly salacious to some people. Before, it was also seen as unconventional."
First Pics: Inside Kim and Kanye's Wedding Ceremony
U.S. & World
The day's top national and international news.
Depp and Heard met on the set of their 2011 film "The Rum Diary" and got engaged in January 2014. Prior to romancing the A-list actor, Heard previously dated photographer Tasya van Ree for about four years.
Despite the fascination with her love life, Heard has remained true to herself--she regularly rides her horse, Arrow, in Los Angeles and is incredibly close with her father.
"He taught me a lot about animals, about cars, and about resilience," she says of her dad. "That's what happens when your father doesn't have a son. I drew the line at learning about football. I had to rebel somehow."
WATCH: Johnny Depp talks about Heard during "Transcendence" premiere
The combination of Heard's tough gal 'tude and her gorgeous looks is part of what has made her appealing to so many--including Depp, who has previously called Amber "a southern belle" who is "sharp as a tack."
NEWS: Johnny Depp gushes over Amber Heard, talks engagement
"Whenever my old friends meet someone I'm involved with romantically, they immediately warn them: 'She may look refined, but when she's angry, she can go trailer park really fast,'" Heard jokes to the mag. "But I'd always rather be passionate than bland. I can't imagine living a quiet life."
The blond beauty is determined to bring that passion to the silver screen, opting to take on roles where she plays more than just a pretty face.
"As a woman, I usually have two options: Sex Object or the Best Friend Who Isn't Sexy. It's not creatively fulfilling to just be sexy," she explains. "I did nothing to look the way I look. The genetic cards that anyone is dealt are not in their control, so to take pride in my looks would be a mistake. And besides in L.A. there's always someone more beautiful!"
PHOTOS: Johnny Depp & Amber Heard's romance rewind
Photos: Steven Klein for W
Copyright E! Online