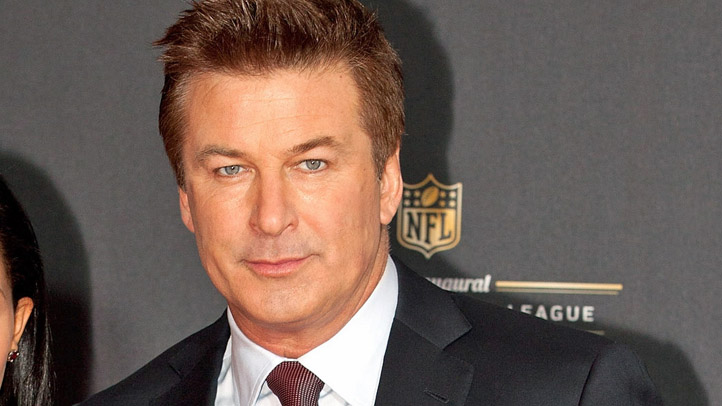 Poke Alec Baldwin and you're liable to stir up a hornet's nest in response (just ask Shia LaBeouf!).
Following Monday's announcement that his latest Broadway foray, a revival of "Orphans," will close early due to sluggish ticket sales, the volatile actor took to the Web to slam the New York Times critic who panned the play.
Blogging on The Huffington Post, Baldwin let loose a barrage of criticism against Ben Brantley, the Times' chief theater critic, for a bad review the latter gave in which he not only called "Orphans" a "limp revival" but described Alec's part in it as "a mutating cartoon of a performance, with only hints of the requisite menace."
U.S. & World
The day's top national and international news.
PHOTO: See Alec and pregnant wife Hilaria joking around with exaggerated baby bump while shooting sketch
"Ben Brantley...is not a good writer," vented Baldwin. "Whereas [former Times critic Frank] Rich's keen sense of what worked or did not work on stage helped to elevate the position of his desk, Brantley is viewed as some odd, shriveled, bitter Dickensian clerk who has sought to assemble a compendium of essays on theatre, the gist of which often have no relationship to the events onstage themselves."
But the barbs didn't stop there.
"Brantley carries the Times into the performance and nothing else," the thesp suggested. "Beyond the obvious impact that a weak or scathing review in the Times has on sales, particularly with booking agents for tourists, no one I know of in the theatre reads Brantley except in the way that a doctor reads an x-ray to determine if you have cancer."
VIDEO: Alec Baldwin shares opinion on the press
Baldwin's stinging rebuke further accused Brantley of not actually offering any real criticism at all so much claiming he "seeks to signal to some that they are actually unwelcome on Broadway."
"If you aren't Brantley's type, why bother?" asked the former "30 Rock" star. "And it is this very 'Why Bother' approach of Brantley's that I think is the most troubling."
He also likened such thinking to a "spit in the face" for all the professionals who worked on the show and noted that out of the 48 performances they've done, he and his costars have received 48 standing ovations.
The 55-year-old Baldwin concluded his rant against Brantley by suggesting the Times consider his replacement.
"I think it's time for the Times to get rid of Brantley," he said. "I don't know anyone, anyone at all, who will miss him or his writing."
In a statement to E! News, Brantley responded with good grace and humor: "I'm a great fan of Mr. Baldwin's work in other contexts, and I'm honored to be described by him as a Dickensian clerk. I'm presuming he means someone from Bleak House rather than loveable Bob Cratchit in A Christmas Carol."
Copyright E! Online