Facebook creator Mark Zuckerberg took to his social media platform Wednesday and urged lawmakers to reach a deal on the Deferred Action for Childhood Arrivals and help its roughly 800,000 recipients.
"This is a basic question of whether our government works," Zuckerberg wrote on his official page. "Can Congress come together and find a path forward, or will we default to forcing almost one million people out of their jobs and country?"
The program, referred to as DACA, began under the Obama administration and has protected about 800,000 young immigrants who were brought to the U.S. illegally as children from being deported. Trump ended the program last year, giving Congress until March 5 to fix the legislation.
Lawmakers continue to debate DACA as they race to beat the Friday deadline for passing a short-term spending bill and averting a government shutdown.
Lawmakers Fight Over DACA and Border Security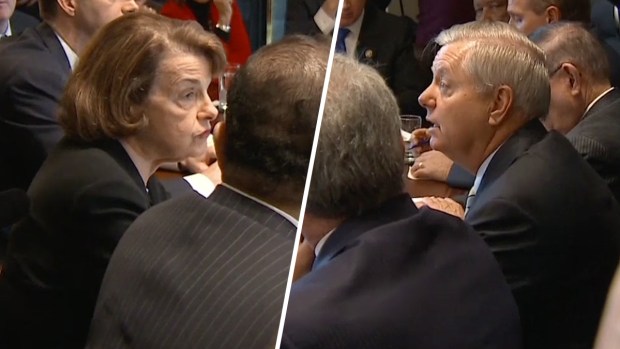 "Every day that Congress doesn't act more DACA recipients are losing their status," Zuckerberg wrote, adding that the "dreamers are members of our communities."
DACA recipients are often referred to as "dreamers" based on the DREAM Act, a proposal that would have offered similar immigrant protections but was never passed by Congress.
The Facebook CEO continued: "I'm optimistic this will get solved. There's been some good bipartisan momentum on legislation recently. From my conversations with leaders in Congress, I believe they want to fix this, but we need to keep the pressure on so they know we'll hold them accountable."
Zuckerberg urged his followers to call their local congresspeople about the program.