The chief financial officer of the Democratic National Committee apologized Saturday for the "insensitive" contents of an email leaked by the website WikiLeaks, which appears to refer to Bernie Sanders but does not name him directly.
The internal email, one of more than 19,000 emails released Friday, showed Brad Marshall questioning Sanders' Jewish faith, and suggested that painting the candidate as an atheist "could make several points difference" with his "Southern Baptist peeps [who] would draw a big difference between a Jew and an atheist."
In a Facebook post Saturday, Marshall said the emails were written in the heat of the moment.
"I deeply regret that my insensitive, emotional emails would cause embarrassment to the DNC, the chairwoman, and all of the staffers who worked hard to make the primary a fair and open process," Marshall said. "The comments expressed do not reflect my beliefs nor do they reflect the beliefs of the DNC and its employees. I apologize to those I offended."
Trump Booed Leaving New York Times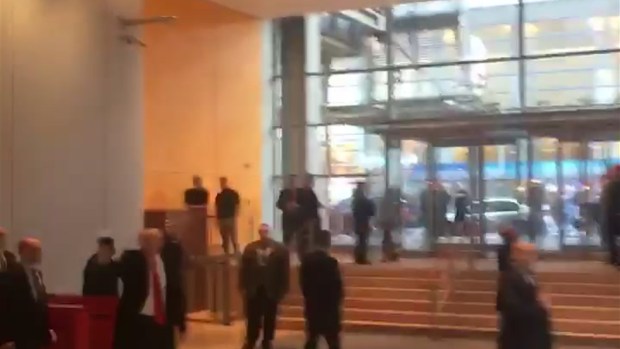 NBC News reached out to the DNC Saturday but did not receive a response.
Get More at NBC News