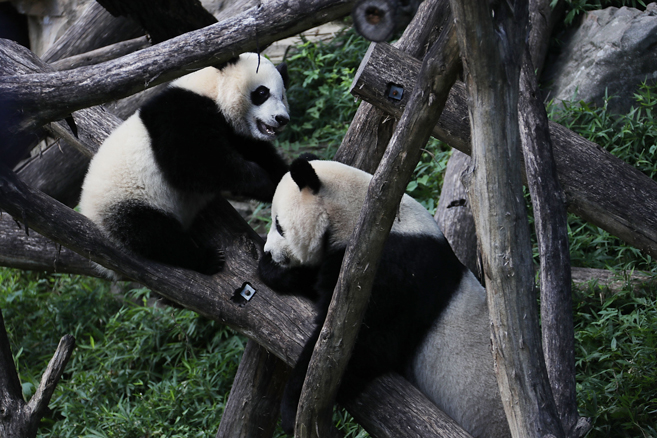 The Smithsonian's National Zoo said Bei Bei is weaning from his mother, Mei Xiang, part of the normal behavior for giant panda cubs and their mothers.
The zoo said there have been some stressful moments, but mother and cub are adjusting. The timeline for Bei Bei's weaning mirrors what his older sister, Bao Bao, went through and is modeled after what other institutions have successfully used with their cubs.
This is the third panda cub to be weaned at the zoo. They said their staff is monitoring both pandas and attending to their needs.
"Bei Bei is already adjusting, and has been exploring and making use of the features of his new enclosures, such as napping in his indoor hammock," the zoo said in a release.
The zoo said even though Bei Bei is living separately from Mei Xiang, and has always lived separately from his father, Tian Tian, he is still very aware of both of them. The yards for the pandas keep them in close proximity so they can see, hear and smell each other.
Pandas are solitary animals, and cubs generally separate from their mothers around 18 months old, according to the zoo. Bei Bei was born in August 2015.