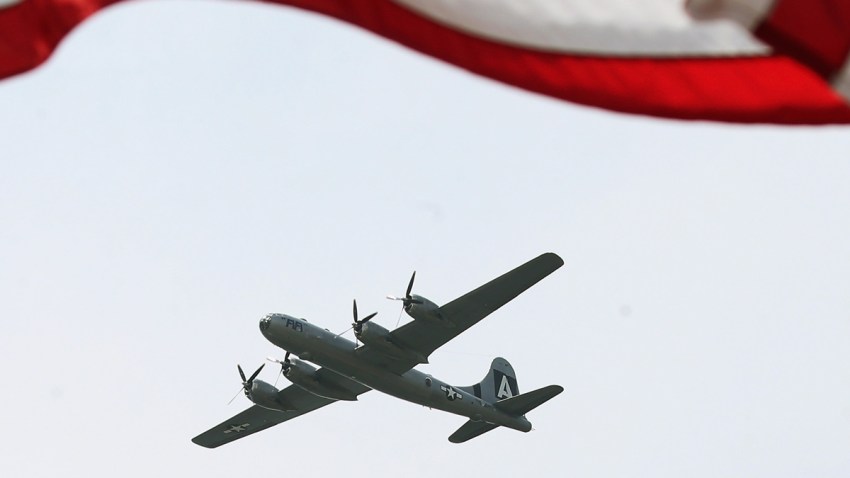 More than 20 World War II-era planes are flying over several D.C.-area military landmarks Friday.
The vintage planes took off from Culpeper Regional Airport Friday morning and are soaring in formation down the Potomac River. The planes will pass over Joint Base Andrews, Arlington National Cemetery and the Pentagon.
Organizers say the planes should reach the Pentagon at noon, but you may be able to see them in the Alexandria and Arlington areas until about 1 p.m.
The aircraft include T-6 "Texans," a B-25 Mitchell Bomber and a P-51 Mustang.
It's all part of the Potomac Flight to honor disabled American veterans. The flights are paying tribute "to the services and sacrifices veterans have made to secure our nation's freedom," planners said in a release.
It's not the first time this year that WWII-era planes soared over the area. On May 8, dozens of planes flew at a low 1,000-foot altitude over the National Mall to mark the 70th anniversary of Victory in Europe Day. Hundreds of veterans gathered at the World War II Memorial to watch the historic event.