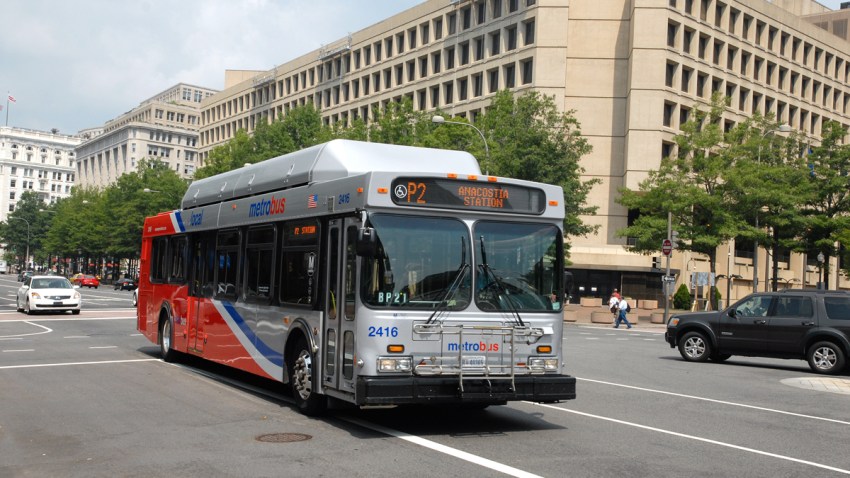 A woman stabbed another woman on board a Metrobus Wednesday afternoon in Northeast D.C., officials say.
The women were riding a V4 bus when they began to argue, a Metro spokeswoman said. As the bus stopped at 58th and Foote streets NE, a few blocks east of H.D. Woodson High School, one woman stabbed the other woman.
The injured women was taken to a hospital with non-life-threatening injuries.
The alleged attacker fled the scene, and police were searching for her. The women know each other, officials said.
This story has been updated from a previous version.
Stay with News4 for more details on this developing story.