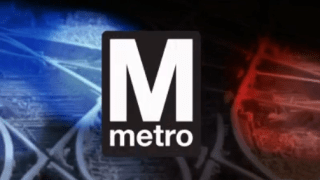 Police responded to a Metro station in D.C. for a report of a person "assaulted with a knife" Sunday, a WMATA spokesperson said.
At around 7 p.m., Metro police found a woman suffering "lacerations" that were not life-threatening at the Federal Center SW station.
"Based upon the preliminary investigation, the female victim was involved in an altercation with two other females on board the train when she was assaulted," the spokesperson said.
Authorities said an investigation is ongoing to identify and locate the suspects.
The station reopened just before 9 p.m. and trains are no longer bypassing the station, Metro said.