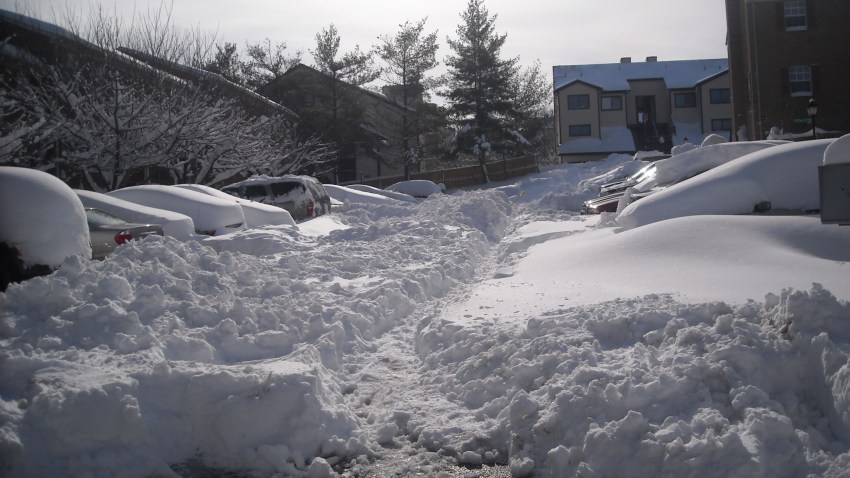 Snow plows throughout the Washington area are busy clearing thousands of tons of snow off roadways. But where does it all go?
Since Friday, trucks have hauled more than 225 loads of snow to a lot behind D.C. General Hospital in the southeast part of the District. This is where snow from bridges, main roads and overpasses ends up.
Jabbar Brown is operating a front loader, which lifts the snow with what looks like a giant orange claw.
"I stack it and pile it up and make room for more snow," he said. "It's a lot!"
Crews across the region try to push the snow against the side of the road, but if it gets too high and drivers can't see they have to move it.
The Virginia Department of Transportation puts snow under the Wilson Bridge.
In Maryland, snow is taken to the yards of 28 maintenance facilities.
Arlington, Va., is one of the few places that relies on a snow melter, because there isn't a lot of space to pile snow. It melts 60 tons of snow an hour.
Listen to the complete story at wamu.org
Copyright 2010 WAMU 88.5 - American University Radio. All Rights Reserved.
Copyright WAMUo - WAMU