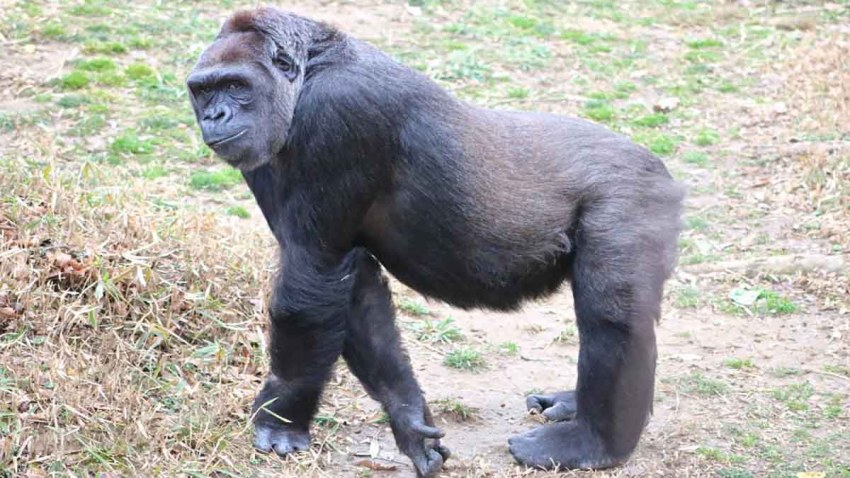 It's almost time for the District to welcome its newest baby gorilla.
Calaya, a western lowland gorilla at Smithsonian's National Zoo, is quickly nearing the end of her pregnancy. She is due to give birth any day from now until early May, according to the zoo.
"The initial signs of labor can be subtle," primate keeper Melba Brown said, according to a March 30 post on the zoo's website. "....Because this is her first pregnancy and every gorilla's persona is different, it is difficult to predict how labor and delivery will unfold. It could be brief, or it could take hours."
Calaya rests more during the day now, and keepers have equipped her with extra fleece blankets. She also gets daily interactions and husbandry training sessions. Keepers use cameras to monitor the status of the gorillas remotely.
"We trust that the gorillas have an innate ability to handle a birth," Brown said. "However, our team is ready and prepared to intervene in the event she has difficulty delivering or caring for her infant."
While waiting for Calaya to go into labor, the primate keepers at the National Zoo are keeping the gorillas' routine as close to normal as they can. Still, the pregnancy has shifted the their behaviors and dynamics.
Calaya is more relaxed and passive now despite usually being the dominant female in the zoo's group of six gorillas, the zoo said. The baby's father, Baraka, an older 400-pound gorilla, has become more gentle toward Calaya during disputes between the female gorillas.
The gorilla troop is still cohesive with their strong relationships, Brown said, calling it "the perfect environment for a successful birth."
The Smithsonian's National Zoo is tracking the progress of Calaya's pregnancy with the hashtag #gorillastory on its Facebook, Twitter and Instagram pages.
The baby will be the first western lowland gorilla to be born at the zoo in more than nine years. The species, native to the Congo Basin, is critically endangered because of disease and poaching problems.