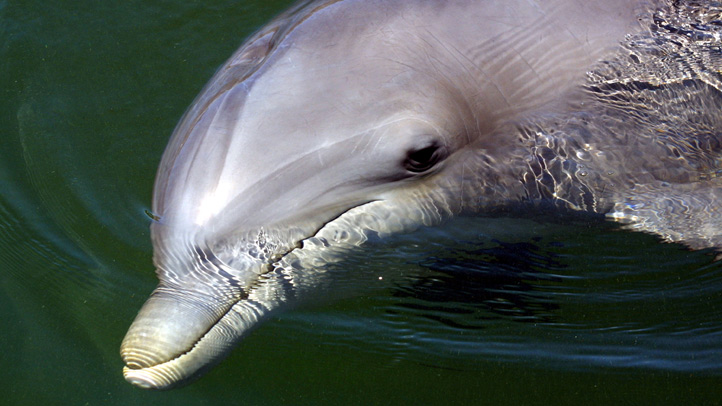 Higher water levels from Hurricane Irene may have caused a bottlenose dolphin to venture into Diascund Creek, says a Virginia aquarium.

With any luck, adorable hijinks will ensue.

Dolphin sightings aren't all that uncommon in Chesapeake Bay tributaries. But seeing one in a freshwater tributary of the Chickahominy River in eastern Virginia? Well, that's fairly surprising.

The dolphin has been in the area for at least three days as of Thursday, said Joan Barns, a spokesperson for the Aquarium and Marine Science Center.

The 6-to-8 foot dolphin is swimming freely, although an effort to gently nudge the dolphin south beyond a reservoir was unsuccessful. The dolphin's progress will continue to be monitored, Barns said.

We hope we gets back to the saltwater safely. And we also hope there will be pictures.
Copyright AP - Associated Press