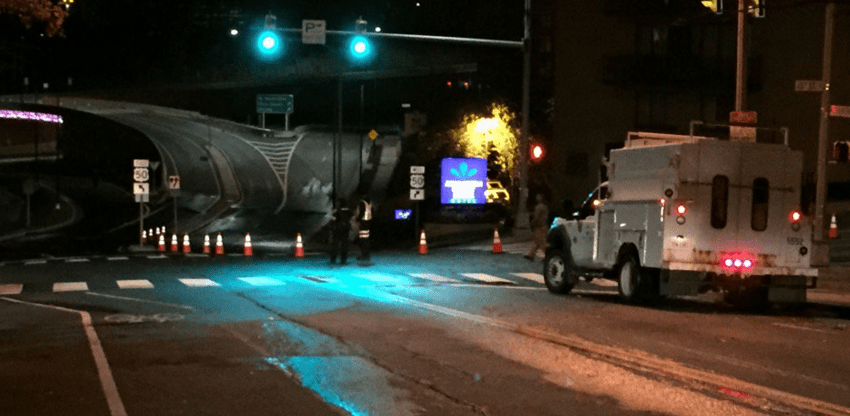 Several busy roads in Arlington, Virginia were closed for about 15 hours Tuesday after a water main burst and crews worked to repair it.
An 8-inch water main broke in the Courthouse neighborhood about 1 a.m. Tuesday on North Courthouse Road near Arlington Boulevard.
N. 13th St. was closed between N. Courthouse Road and N. Troy Street. N.Courthouse Road was closed between Arlington Boulevard (U.S.-50) and N. 14th Street. And closures also were in place on the eastbound and westbound ramps from Arlington Boulevard to North Courthouse Road.
The water main was repaired and streets had been reopened by about 4 p.m. Tuesday. No customers were without water after the break.
The cause of the break to the 85-year-old pipe was not determined immediately, but age could be a factor, officials said.