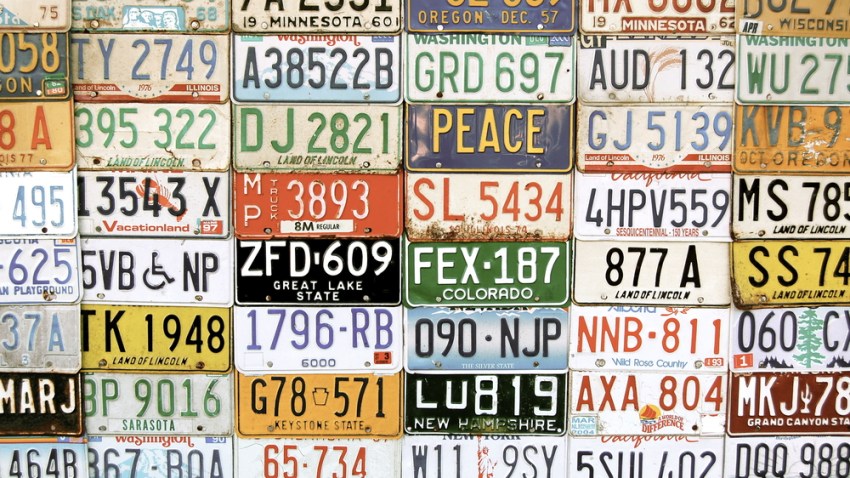 The Virginia Department of Motor Vehicles says an Iraq war veteran's personalized license plate encourages violence and is vulgar.

Sean Bujno's plate, ICUHAJI, can be read to state: "I see you, Haji." Some Arab-Americans object to that phrase.

A circuit court judge ruled last November that the DMV couldn't deny the Chesapeake man's license on the basis that it denigrated individuals of a particular nationality.
But in a new letter Bujno received from the DMV, the agency signaled the battle over the plate might not be over, saying it's revoking the plates.

Bujno's attorney told The Virginian-Pilot that the use of the word "Haji" is not intended as a slur. He said it simply refers to someone who has made a pilgrimage to Mecca, or the hajj.
His lawyer said Bujno expanded the meaning to include soldiers who have served in Iraq.
The Virginian-Pilot reports: "Bujno, an Army sergeant who was honorably discharged in 2009, displayed the plates on his car for more than four years before the DMV revoked them. In a Nov. 3, 2011, letter, DMV Commissioner Richard Holcomb said the tags violated a prohibition on letter combinations that could reasonably be interpreted as being 'socially, racially, or ethically offensive or disparaging'."
At a new hearing scheduled for March 13, Bujno and his attorney plan to argue that the DMV is violating Bujno's free-speech rights.
Copyright AP - Associated Press