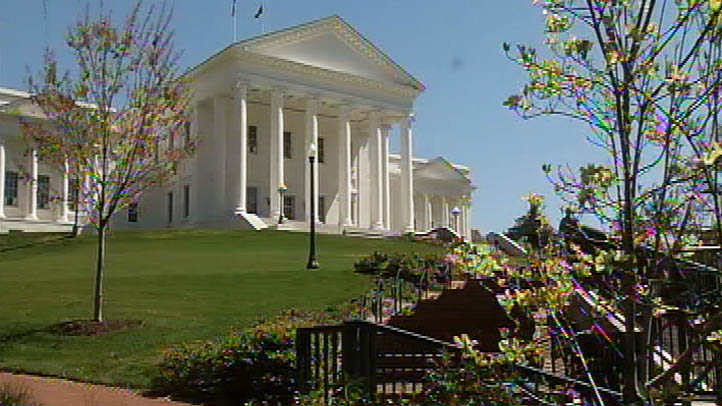 Virginia lawmakers are set to return to the Capitol this week to debate how the state should put inmates to death, how it should structure a new economic development initiative, and whether the Old Dominion should tweak its new ethics laws.
Wednesday is the so-called veto session, where legislators return to Richmond for a day to consider Gov. Terry McAuliffe's vetoes and amendments to legislation passed earlier this year.
Among the most watched moves by the Democratic governor is his proposal to shield the identities of companies that supply lethal-injection drugs for executions. Virginia has struggled to obtain the drugs necessary for lethal injections and the GOP-controlled General Assembly passed legislation earlier this year that would force inmates to die in the electric chair if there are no available drugs.
McAuliffe said drug manufacturers won't provide Virginia the drugs necessary without the secrecy provision and has vowed to veto the legislation if lawmakers insist on the contentious electric-chair provision. The governor said lawmakers need to agree to his proposed changes if they keep the death penalty.
``If they pass up that opportunity, they will bring the death penalty to an end here in Virginia,'' he said last week.
The governor's amendment would give Virginia's Department of Corrections the authority to compound its own execution drugs using products from pharmacies whose identities would remain confidential. Virginia is one of at least eight states that allow electrocutions, but currently gives inmates the choice of lethal injection or the electric chair.
McAuliffe has also proposed changes to a business-backed economic development initiative designed to foster greater regional cooperation. McAuliffe has said the initiative, called Go Virginia, as passed by the General Assembly would improperly give lawmakers control over an executive office function. He's proposed amending the legislation to give his office more power in selecting Go Virginia's board members.
And the governor has rejected some of minor changes the General Assembly approved to a new ethics law, which would have loosened some of the restrictions related to gifts from lobbyists. Lawmakers wanted to exempt meals and drinks under $20 lobbyists bought from a $100 gift cap, a proposal McAuliffe has rejected. And the governor also wants to prohibit lobbyists from bundling gifts together from multiple clients, an issue the General Assembly has been silent on.
Republican leaders have not yet signaled how they'll respond to any of McAuliffe's proposed amendments. If they reject amendments, McAuliffe can veto the legislation.
McAuliffe also vetoed 32 pieces of legislation this year, mostly related to social issues like abortion, gun control and gay rights. Republicans will need a two-thirds vote in both chambers to override a veto, and are unlikely to get enough votes in the near evenly split state Senate.
Copyright AP - Associated Press