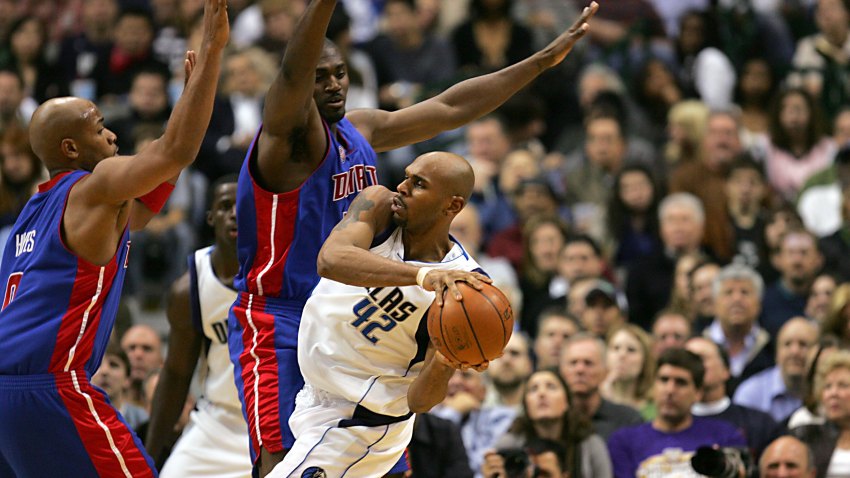 A once-prominent Tysons attorney is headed to prison for almost a decade after driving drunk and killing an Ashburn, Virginia, couple.
Mark Sgarlata, 53, pleaded guilty in August.
Friday, after an emotional hearing, Sgarlata was sentenced to 20 years on each count of involuntary manslaughter with all but four years on each count suspended. He was given 12 months on the driving under the influence charge.
Sgarlata was driving his BMW Oct. 6, 2013, when he plowed into Ricky and Leia Wrenn, who were on their Harley Davidson motorcycle, just blocks from their Ashburn home.
The Wrenns' son, Kyle, took the witness stand to provide a victim impact statement. He and several other Wrenn relatives urged the judge to deliver a sentence at the upper end of the 1-10 year range. They underscored the fact that Sgarlata had been arrested two years before for DUI, something they said should have served as a wake-up call.
"We can call it justice but at the end of the day my mom and dad are still gone," Kyle Wrenn said. "They were loved by so many people. Two individuals in the prime of their life were killed in an instant. It deserves the high end."
Tim Hale, who was one of the couple's best friends, said every morning when his text messages begin to buzz in, he still expects to see one from his friend Ricky. In his victim impact statement, he likened what Sgarlata did to murder.
"I view it no different than walking up and shooting someone for no reason. He just chose a different weapon," said Hale.
Ricky Wrenn's sister said every day since the accident has been a nightmare.
"What Mr. Sgarlata has lost is temporary. What we've lost is permanent," said Christi Wrenn.
Prosecutors also pushed for a longer sentence and they presented striking new evidence. They showed video taken from inside the squad car the night of the accident. It shows Sgarlata unable to stand on one foot or walk a straight line. His blood alcohol level was 0.23 at the scene of the accident on Ashburn Farm Parkway and 0.15 at the jail.
Prosecutors also played a recording of Sgarlata's conversation inside the police car as he was arrested. When the police car door is slammed shut, Sgarlata can be heard saying, "Oh my God, I'm dead. I messed up my life..." He later said to the officer, "My car is completely screwed up. What are they doing with that?" After that he asks, "Do you think those people are OK?"
It was the first time Wrenn family members had heard the post-accident conversation.
"It's appalling that the first thing you think about after killing two people is, How is my BMW?" said Kyle Wrenn. "That's just the selfishness of him."
But the packed courtroom was filled with many who went to support Sgarlata.
One of his closest friends and law partners, Chris Brasco, testified, telling the judge, "Mark is so much more than the tragic events of that evening. Mark is a wonderful man, giving and kind."
Sgarlata's ex-wife, Sandra Sgarlata, pleaded with the judge to give Sgarlata a work release sentence so he could see their teenage son.
"The burden he is carrying is unimaginable. That in and of itself is a lifetime sentence."
Just before the sentence was delivered, Sgarlata apologized to the victims' friends and family, telling the judge: "I made a terrible, terrible decision to drink and drive, but I'm not a terrible person."
While most of the Wrenns' family members hoped for an even longer sentence, Kyle Wrenn said one goal was accomplished.
"The number one thing was keeping Mark Sgarlata off the streets of northern Virginia," said Wrenn. "Keeping people like him from ever doing this to anyone again was my No. 1 priority."
Sgarlata has already begun serving his sentence. After he pleaded guilty in August, he turned himself in to the detention center.
He has lost his law license.