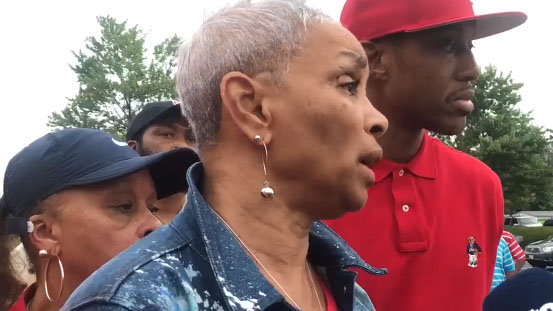 Metro's largest union said good progress was made in the second meeting with the transit agency since workers overwhelmingly voted in favor of striking.
Leaders of Amalgamated Transit Union Local 689 met with designees of Washington Metropolitan Area Transit Authority General Manager Paul Wiedefeld Tuesday and Wednesday. Wiedefeld did not attend, the union said.
No formal agreements have been reached, the union said, and another meeting is planned for Monday after a "cooling off period."
About 6,000 union members lined up to vote Sunday on whether to authorize a strike. A union spokesperson said 94 percent of workers voted in favor of a strike.
A strike has to be authorized by the union's executive board, union leader Jackie Jeter said.
Jeter said Sunday Wiedefeld doesn't respect the collective bargaining unit and WMATA doesn't follow the collective bargaining agreement.
The workers have been without a contract since July 2016.
Because Metro workers are forbidden from striking under the system's governing compact, a judge or arbitrator could order an end to any strike and penalize those who do not comply.
Since Wiedefeld took over the transit system in November 2015, union members have held regular demonstrations at Metro board meetings, voicing their opposition to cuts to jobs and open positions, fare increases, service cuts and a shift toward private contractors over union workers. The agency faces chronic safety and reliability issues, driving down ridership. The resulting revenue losses triggered fare increases and cutbacks in service.
Forty years have passed since the last Metro workers' strike, a weeklong "wildcat strike" — a strike without union leadership authorization — in 1978 that disrupted commutes across the region.
Copyright AP - Associated Press