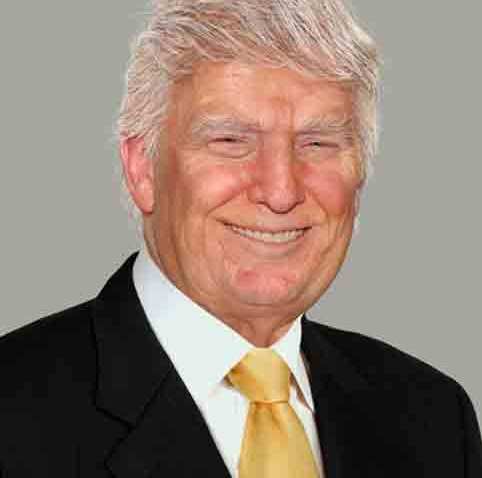 The seemingly indefatigable Donald Trump appears ready to try on a new hat.
His list of recent pursuits includes possible presidential contender, pace car driver in the May 29 Indianapolis 500, reality show host (full disclosure: "The Apprentice"/"Celebrity Apprentice" airs on NBC, the parent company of NBC Washington) and of course, there is his day job as real estate mogul.
Add local vineyard owner to the list.
Trump bought the Kluge Estate Winery and Vineyards in Charlottesville, Va., at a foreclosure auction Thursday.
"We plan on running it as a vineyard and continuing its use as a winery," Trump rep Jason Greenblatt told the Daily Progress. "The Trump brand is very valuable and it signifies significant luxury and quality and that is where the interest lies."
Former owners William Moses and Patricia Kluge are interested in talking with Trump about running the winery they founded.
"We're pleased that Mr. Trump wants to keep the winery and continue to make high quality wines," Moses told the Daily Progress, adding that the winery was a labor of love for the couple. "Patricia has known him for 20 or 25 years and we're very interested in talking with him."
Preliminary estimates suggest the property sold for less than $7.5 million, not including any fees and premiums charged to the winning bidders. A separate auction to sell equipment used in making wine and tending the vineyards is to be held Friday.
The auctions are the latest chapter in the Kluge Estate Winery's financially troubled history. Farm Credit Bank foreclosed on the winery after the owners could not sell enough wine to meet their $34.8 million financial agreement. The bank bought the property for $19 million at a December auction.
The winery produced more than 30,000 cases of wine a year and there were plans to increase it to 75,000 cases. The wine was distributed in 15 states and the business was estimated to be worth more than $70 million prior to the recession, the Daily Progress reported, citing a prospectus by Rothschild Investments.
Copyright AP - Associated Press