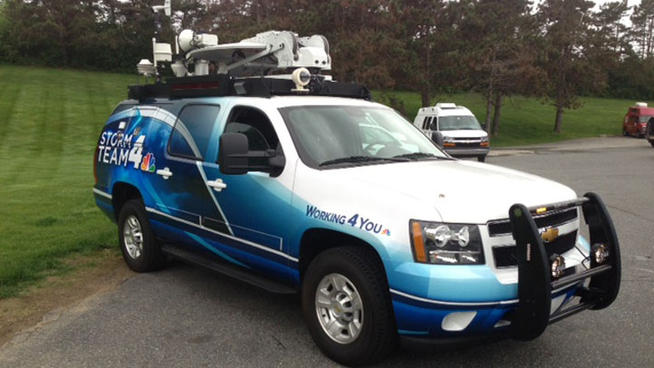 Strong storms were expected throughout the D.C. area Thursday afternoon, and the new Storm Team 4x4 was out tracking the severe weather.

Storm Team 4 Meteorologist Amelia Segal is traveling through the region with the storm -- and you can follow along with her right here online.
NOTE: If you are seeing a blue or black screen, the video signal is likely switching between towers as the Storm Team 4x4 travels through different areas. If so, check back in a few minutes.
ALSO SEE:
---

Get the latest weather from NBCWashington.com:
Download our FREE weather apps for iPad and iPhone. You can also follow us on Twitter and Facebook, and sign up for our e-mail newsletters.