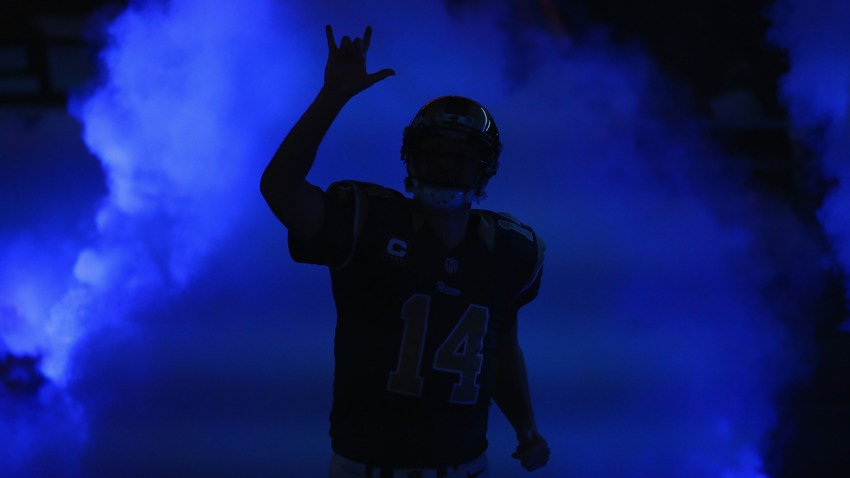 Welcome back to "The 'Skinny," a weekly preview of the local professional football team's upcoming game and opponent.

Week 14 opponent: St. Louis Rams (5-7)
Game information: Sun., Dec. 7 -- 1 p.m. -- FedEx Field -- FOX
Last week: The Redskins lost, which I just copied and pasted from earlier previews, to be honest. The Rams obliterated the Raiders 52-0.
What's The Skinny?
Oh, you're still here? I wasn't expecting you, but since you came for a preview, a preview is what you'll get. The Rams embarrassed the worst team in the NFL last week, so naturally they play the second-most embarrassing one week later. St. Louis hasn't won consecutive games all season, so this is probably its best opportunity to do so.
Like the Redskins, the Rams have shuffled quarterbacks; Shaun Hill has started the last three games, though Austin Davis emerged earlier this season when Sam Bradford was lost to injury. Of course, Colt McCoy is starting for Washington, which previously traded three first-round picks to St. Louis for its backup quarterback, Robert Griffin III.
Statistic of the Week
From the stats desk, which is also my desk: Colt McCoy by quarter this season. #Redskins pic.twitter.com/9jSemYKgw8 — michael phillips (@michaelpRTD) December 3, 2014
What They're Saying
"It wasn't difficult for us. We looked at our roster and it wasn't difficult to see that we had a lot of holes. So, it was easy for us to do."
- Rams coach Jeff Fisher on the aforementioned trade between the Rams and Redskins centered around Griffin
---
Follow Adam on Twitter @AdamVingan and e-mail your story ideas to adamvingan (at) gmail.com.