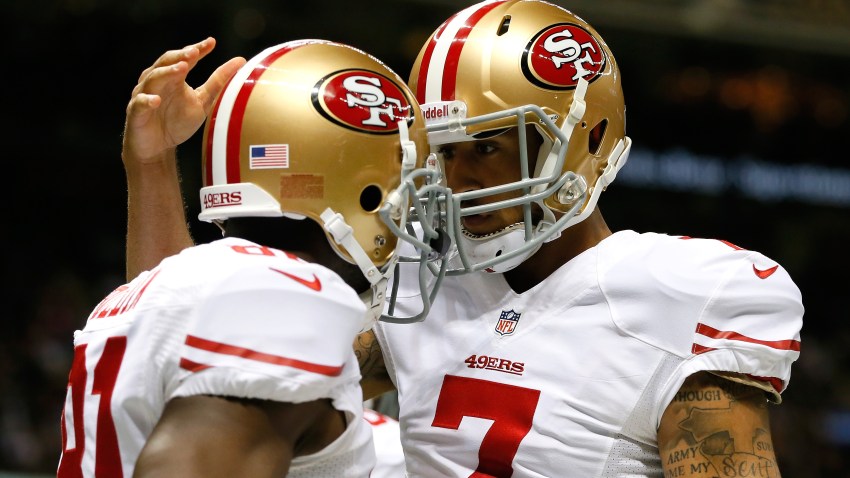 Welcome back to "The Redskinny," a weekly preview of the local professional football team's upcoming game and opponent. Every Thursday, you can find any and all information* about the Redskins' next opponent in this space.
(*Sometimes, it may be some or most information.)
The Redskins are terrible. Let's just get this over with.
Week 12 opponent: San Francisco 49ers (6-4)
Game information: Mon., Nov. 25 -- FedEx Field -- 8:30 p.m. -- ESPN
Last week: The Redskins lost again, this time to the Eagles by a 24-16 score. I was as shocked as you probably were, which was hardly. The Niners, meanwhile, swallowed a tough 23-20 loss to the Saints.
What's the skinny? What else is there to say? Grab your nearest fork and stick it into whatever piece of Redskins paraphernalia you can find, because they are as good as done. Questions regarding the team's leadership abound, but who cares? You can tell how much fun I am having writing this.
The best the Redskins can hope for is that they play spoiler. The 49ers' playoff chances took a noticeable blow after losing to the Saints, and another one could further spell the end of the defending NFC champions.

This game was supposed to feature two of the young/exciting quarterbacks in the league -- Robert Griffin III and Colin Kaepernick -- but both have fallen off considerably, while two of their contemporaries, Andrew Luck and Russell Wilson have continued to improve. I think it is pretty safe to say that is not the game that ESPN had in mind back when they were making the schedule.
Statistic of the Week: RGIII and Kaepernick may be the two best rushing quarterbacks in the NFL, but their respective contributions to that cause have diminished significantly. Last season, both men combined for 12 rushing touchdowns. This season, only three, and Kaepernick has all of them.
What Someone's Saying
"I'm missing wrestling for this?"
- Me
---
Follow Adam on Twitter @AdamVingan and e-mail your story ideas to adamvingan (at) gmail.com.