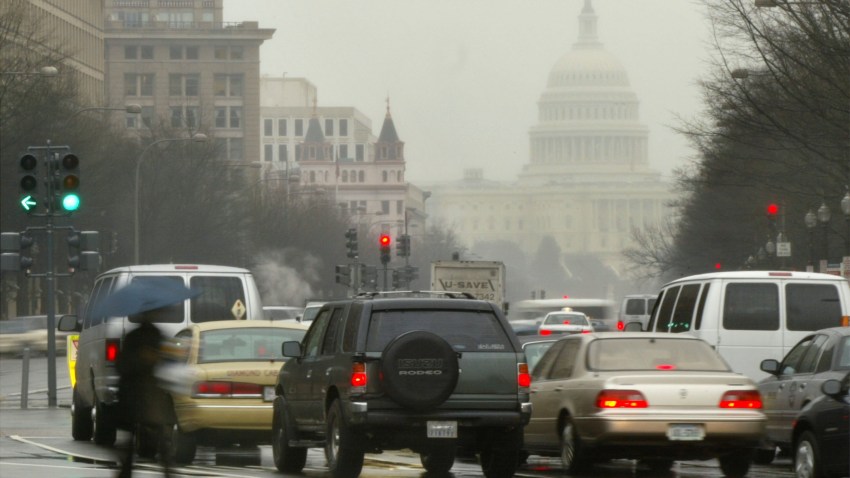 Some commuters are reporting an increase in tickets for stopping at D.C. slug lines, where commuters wait for rides from strangers who can then use the high-occupancy vehicle lanes to get home.
Nazik Hillali waits daily near the intersection of 14th Street and Independence Avenue in Northwest for someone to pick her up and take her home to Horner Road in Woodbridge, Va. In her seven years of being a slug, she'd never seen a driver ticketed for stopping to pick up a slug until a couple days ago.
"The guy only pulled up for like only a second," she said. "We jumped in, and the police officer told him to just move up and then gave him a ticket. The guy joked about it in the car, but he was upset."
The ticketing happened the day Virginia Democratic Sen. Jim Webb complained to D.C. Mayor Adrian Fenty and the director of the National Park Service, Jonathan Jarvis, about traffic near the National Mall.
Despite stories like Hillali's, Police Chief Cathy Lanier said police haven't been ticketing more drivers stopping at slug lines. She said the department writes $100 tickets to people stopping in traffic every day.
Still, Lon Anderson, a spokesperson with Triple A Mid-Atlantic, said ticketing people for picking up slugs is outrageous.
"The District should be looking at everything it can to increase carpooling, instead of attacking carpooling," he said.
There was a similar controversy 12 years ago. Then-Police Chief Charles Ramsey tried to resolve it by moving the 14th Street slug lines from south of Constitution Avenue, but they're still there.
Listen to the complete story at wamu.org
Copyright 2010 WAMU 88.5 - American University Radio. All Rights Reserved.
Copyright WAMUo - WAMU