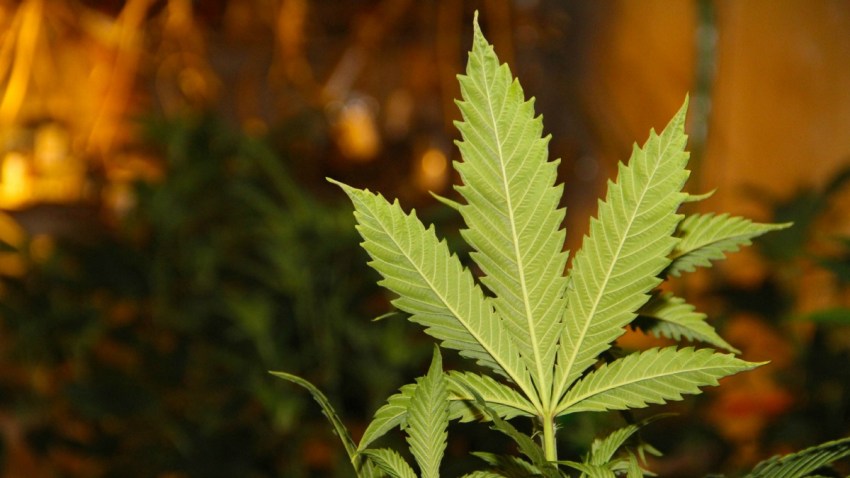 We imagined we were in some kind of drug dream Monday at the D.C. Council.
Three council committees were set to hold a hearing on how to regulate and tax marijuana once it becomes legal in the District. Advocates and some opponents filled the chamber.
Well, they held the hearing — starting an hour late. But it wasn't officially called a hearing. That's because new D.C. Attorney General Karl Racine, in his biggest public action yet, opined that such a hearing likely would be unlawful, violating a congressional mandate. So the council members met and heard witnesses — they just called it a more informal "roundtable."
Despite the artful dodge, the city does seem to be headed to a showdown with Congress over marijuana law.
City leaders say Congress acted too late when it moved in December to bar the city from "enacting" the legal marijuana law because voters already had "enacted" the measure by passing it in November.
Chairman Phil Mendelson sent the measure to the Hill for the mandated congressional review period. If it survives the 30 days, possession of up to two ounces of marijuana would be legal in the District, but you still could not sell or buy it. The law would allow you to grow your own in limited quantities.
Republican leaders on the Hill aren't amused — or interested — in the city's interpretation and say they stopped the law dead in its tracks last year.
House Oversight Committee chair Jason Chaffetz, R-Utah, told The New York Times this past weekend, "We passed a bill, it was signed into law, and the congressional intent was clear."
Council Chairman Mendelson instead envisions a dicey scenario in the coming weeks. The 30-day review period is half over by the council's count. If Congress doesn't pass something new to block the bill, it'll become law late this month but the city won't be allowed to spend any new money to enforce it, regulate it or tax it.
"The approach that Congress took … creates a real challenge," Mendelson said.
Will the Republican Congress end this dispute? It simply could pass unambiguous legislation — attached to most any relevant bill or as a stand-alone — declaring that the city may not move forward in any way with its pot law. But Congress says it has done what it needs to do.
Will the city leaders go forward, risking contempt-of-Congress citations or even legal charges?
Advocates like at-large Council member David Grosso say the city should even consider giving up home rule to force the larger issue of interference. "People are not there yet," he told us, but he said they should discuss it.
■ No united front? Some voting rights and statehood advocates were disappointed with the way the city's new elected attorney general handled the marijuana hearings. They wanted to present a "united front." Well, folks voted for an independent elected attorney general, and it looks like they got one.
■ Heads up! Even if the city succeeds in legalizing marijuana possession in the District, it comes with a big caveat. Marijuana possession would still be illegal on any property controlled by the federal government. That includes the Capitol itself, federal office buildings, parkways and traffic circles controlled by the National Park Service and, of course, the National Mall and monuments.
■ More meddling? Marijuana isn't the only local law getting national attention. The Washington Post reported last week that more than a dozen prominent Catholic and conservative groups want
Congress to overturn two other laws. One would bar employers from taking action against an employee because of birth control decisions. The second removes an exemption given to "religious educational institutions" from the city's nondiscrimination law.
"Both laws violate the freedom of religion, freedom of speech and freedom of association protected by the First Amendment and other federal law," the letter reads. Among others, it was signed by the Family Research Council, Heritage Action for America, the Archdiocese of Washington and the U.S. Conference of Catholic Bishops.
The laws are just beginning to make their way through that 30-day congressional review process.
---
Tom Sherwood, a Southwest resident, is a political reporter for News 4.