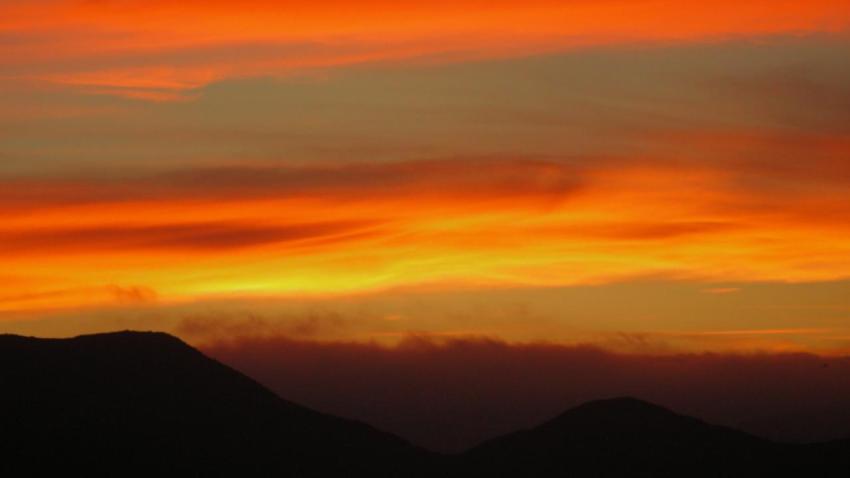 The announced candidates for mayor reported raising a total of more than $1 million in the first important campaign filing last week.
Council members Muriel Bowser, Jack Evans and Tommy Wells led the pack in that order, accounting for almost all the money.
And money is important, but so far, it's not a major measure of this race.
Incumbent Mayor Vincent Gray talks and acts like he wants to run again, but it's publicly unclear at this point if he will run or if he'll be a factor.
WUSA's Bruce Johnson tweeted Saturday: "I'm telling my neighbors September is when Mayor Gray will have to declare if he's running." That's in part because it's widely believed that, to be credible, Gray has to get in by the end of September to ramp up fundraising and collect ballot petitions due in January.
While your Notebook was away last week on vacation, Gray agreed to be on the WAMU 88.5 Politics Hour with Kojo Nnamdi.
For Nnamdi and WAMU's Patrick Madden, the guest analyst, Gray talked liked an incumbent itching to run again, effusively laying out accomplishments that he said would be a strong case for a second term.
"Running as an incumbent with a record like this," Gray said, "is a very powerful position to be in."
So the field is set? Not quite.
While some are candidates now and others may become candidates, there's one name that stands out above them all: Ronald Machen.
The U.S. attorney for the District of Columbia is more than two years into investigating the criminally corrupt "shadow campaign" that secretly funneled at least $650,000 into helping Gray's bid for mayor in 2010.
Machen holds the biggest cards as to whether Gray runs again or is removed from office. Machen's name wasn't even mentioned on the Politics Hour, but like a candle snuffer, it hung over all the optimism Gray could muster.
Nnamdi gently recalled Gray's 2010 campaign, saying his late entry against Adrian Fenty "led to all kinds of 'complications' … . Aren't you a little scared that if you entered this race too late complications could arise again?"
In response, Gray said, "complications could arise with anything. And yeah, we know the concerns. We have the same concerns about the, you know, the last race, the questions that have been raised about that. But I think we'll, you know, should we get in, I think we'll be prepared to be able to address that."
That was a bit of news.
For two years the mayor, on the advice of his super-lawyer Robert Bennett, has declined to explain anything about his 2010 role.
WAMU's Madden also followed up on the mayor's delayed campaign. "And it just seems like you might be setting yourself up again for a situation like that and you're asking voters, I guess, to trust you," Madden said.
The mayor said his actions in office would trump the corruption.
"I'm the incumbent this time and, you know, people have evaluated me in this job. ... So I'm in a very different position than I was before. And frankly, I think people will ... look at the track record that we have amassed."
There's no question the mayor has some good marks on that track record. But Machen — there's his name, again — is still stuck on what happened at the starting gate.
■ Clarification. In our column last week we unfortunately left the impression with too many that we were irritated with The Washington Post because the mayor's office had favored it with advance details of the soccer deal.
To be clear, The Post was not the target of our irritation. We have high regard for its business reporter Jonathan O'Connell, and Steven Goff, the soccer beat reporter since 1998. O'Connell had learned key details of the impending soccer deal a couple of weeks earlier but Post editors agreed to hold off to gain more information with the help of the mayor's office.
Fine, quibble or not, such interplay with journalists happens all the time.
What irritates this reporter and other media is that even after the soccer news was publicly breaking big time on Twitter — the day before the big reveal — the mayor and his staff maintained the fiction that "all" would find out at Thursday's news conference and simply stonewalled our questions.
NBC4 and other quality news organizations, this columnist believes, were shut out as they rightly tried to move beyond "sources" for the evening and morning news.
That's what caused the journalists' irritation, not the work of The Post.
---
Tom Sherwood, a Southwest resident, is a political reporter for News 4.