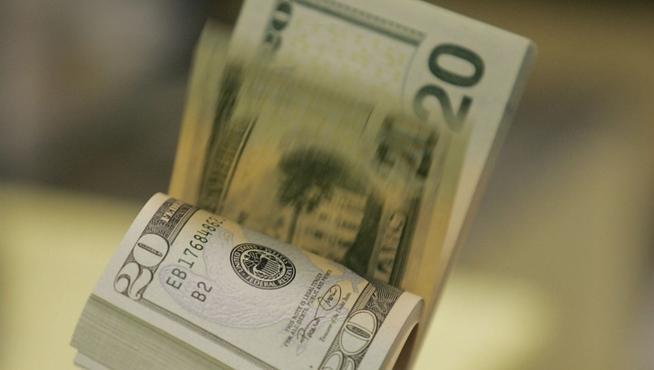 That sloshing sound you hear is a new pot of money in our city politics.
Mayor Muriel Bowser's "A Fresh Start" campaign slogan has morphed into the "FreshPAC."
Don't worry, it's all apparently legal. But many are asking, is it the right thing to do optics-wise?
Mayor Bowser's closest allies have registered a local political action committee named FreshPAC, the first such fundraising entity for a D.C. mayor. In its brief existence this year, it's raised over $300,000. The goal is $1 million by the end of the year. The funds will support — or oppose — D.C. Council members and others based on their support for her agenda as mayor. The PAC also has spent $33,000 already on public opinion polling. The questions and answers haven't been made public.
The PAC was first reported on by WAMU radio's Patrick Madden.
Before we get into the details, we'll note that The Washington Post editorial page has been a stalwart supporter of both Bowser's election and her administration. But it took a much different tone on Monday.
The editorial called the FreshPAC "an end run" around new limits on campaign donations that Bowser had supported. "What was not to be expected," it wrote, was Bowser's blessing of FreshPAC when she "was elected on the promise of a fresh start for the scandal-weary city."
In a news story, Post reporter Aaron C. Davis says the money has been solicited by close associates of the mayor — and by Bowser herself at two fundraising events — and that it has come in big chunks of up to $20,000 each from companies that have business with the city or want some.
The editorial — again from editors who mostly have lavished praise on the new mayor — was blunt: "FreshPAC should be disbanded."
News4 picked up the story on Monday. Mayor Bowser was traveling in London on city business, attending a four-day conference on city issues hosted by the Atlantic magazine, the Aspen Institute and Bloomberg Philanthropies.
But Bowser took time from London to return our News4 call. She said confidently that the PAC was observing all the legal rules and that she did intend for the organization to independently support her agenda without guidance from her.
"We're moving a lot of tough issues," she told us, saying the PAC "will support an agenda that people voted me to get done." The mayor is due back to town Wednesday.
The whole PAC effort is being led by Ben Soto, a Washington businessman who became prominent under former Mayor Adrian Fenty and who has been with Bowser since her election to the council succeeding Fenty in 2008.
Although the mayor's office announces a lot of things, it didn't announce the PAC.
It did file all legal papers with the Office of Campaign Finance. "There's no attempt to hide," Bowser told NBC4. "The disclosure and sunlight is how everybody is aware. They're operating how the law contemplates."
■ But is that the rub? If Bowser is successful as the first mayor to create such a political action committee, expect any or all of the 13 council members to do the same. Rather than limiting contributions to city politics, there'll be more pressure to squeeze donations from city businesses and individuals trying to retain political favor.
"What Mayor Bowser intends to do with this PAC is use it first to intimidate many city council members in following her program," said Craig Holman, an advocate for reform with the national group Public Citizen. He told NBC4, "This PAC violates the entire concept of a reasonable limit of money in politics."
Under city law, independent PACs may raise any amount of money from anyone during any year in which the city does not have an election. This year 2015 apparently qualified because the special elections for wards 4 and 8 were already held in the spring before the pro-Bowser PAC was created.
In another loose twist of the current law, Bowser is legally allowed to raise funds for the supposedly independent PAC; she just can't directly control how the money is spent. She has already headlined at least a couple of fundraisers, and insiders say more are scheduled.
As the mayor's usually friendly editors at the Post wrote, the PAC "helps perpetuate the pay-to-play image of the District."
■ Flashback to JackPAC. The mayor's support from FreshPAC money had some recalling another political action committee.
Back in the late 1990s, Ward 2 Council member Jack Evans legally created JackPAC, a committee that would support his political activities. To this day he says he did nothing wrong and rues that the effort earned him five front-page stories in the Post and biting editorials. He ended JackPAC under the criticism.
While Bowser's friends are looking to raise $1 million by the end of the year, Evans told us that his JackPAC raised only a total of $30,000 over several years.
---
Tom Sherwood, a Southwest resident, is a political reporter for News4.