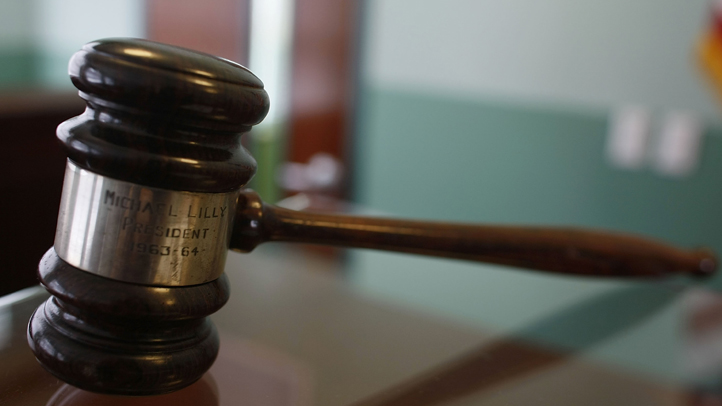 Occasionally, we like to share one or two notes on the criminal justice system to remind us how important the courts can be.
Lawyers for U.S. Attorney Ronald Machen prosecute some of the most heinous crimes.
A recent news release told us about Mark Coates, 28, of the District. He was sentenced this summer to a 23-year prison term by Judge Herbert B. Dixon Jr. after Coates pleaded guilty to a charge of second-degree murder while armed.
What did he do? Prosecutors say Coates and another man attacked 56-year-old Leroy Studevant in Marvin Gaye Park in Northeast Washington. At first, the victim escaped and ran from his attackers.
"However, Coates and the accomplice chased Mr. Studevant through the park, until Coates ultimately cut off Mr. Studevant's flight path. Using a knife, Coates and his accomplice then stabbed Mr. Studevant. After forcing Mr. Studevant to the ground, Coates and his accomplice kicked him, and Coates was able to unhook and remove Mr. Studevant's belt from around his waist. The belt was placed around Mr. Studevant's neck as a noose, and he was choked with the belt until he no longer resisted."
What prompted this vicious assault? "The victim would not share his cigarettes."
■ A program note. The Notebook will be doing an hour-long interview with Mr. Machen at 7 p.m. on Oct. 15 at the Hill Center at the Old Naval Hospital, 921 Pennsylvania Ave. SE. It's part of a quarterly interview series we're doing with various leaders of our city. You're welcome to attend.
■ Fresh air. Maybe the air was fouled the past couple of weeks by the shutdown shenanigans, but there's good news to breathe in.
The council's Air Quality Committee reported recently that the region's air quality has "continued to show major improvement," and there were just four unhealthy air quality days this past season.
Still, the good news has its limits. D.C. Council Chairman Phil Mendelson was quoted as saying, "The region can't lose sight of the challenges ahead. Even as the region's air quality improves, EPA is considering lowering the health standard for ozone." Those stricter standards could come in 2014.
■ "Securicrat" world. The federal Department of Homeland Security has been around long enough for some people to start talking about breaking up what they fear is an impossibly large hodgepodge of federal agencies.
It might be tough to unwind some of the staff titles that populate the department or the dense language that has developed around it. The Notebook has mentioned a few mind-benders before.
This caught our attention. It's from an article in The Domestic Preparedness Journal: "Over the past few months, The Infrastructure Security Partnership (TISP) has been participating in a public-private collaborative effort, led by … the U.S. Department of Homeland Security's (DHS) Office of Infrastructure Protection, for the purpose of updating the National Infrastructure Protection Plan (NIPP). Public-private sector collaboration and partnerships are now frequently mentioned in case studies, reports, policy directives, and articles addressing topics related to regional and infrastructure security and resilience. There are many reasons for companies and agencies of all sizes to work together for the common goal of building resilience."
■ A semi-final word. Barbara Lang is stepping down after leading the DC Chamber of Commerce for the past 11 years. Lang is credited with giving the chamber more oomph in city politics and business circles. It's a 75-year-old organization, but it has always been overshadowed by both the Greater Washington Board of Trade and the Federal City Council.
Lang elbowed her way into the business circles and helped small and minority-owned businesses gain a voice.
She has often talked to the Notebook and been interviewed on NBC4 about the dramatic changes in the city over the past 15 years. Lang most recently agreed that the city's $8.25 minimum wage likely needs to be raised. Rather than just oppose it for businesses' sake, she said the chamber would help find the right increase to help workers but not disadvantage city businesses.
And this is a "semi-final" word because Lang is not retiring. She spent her previous career at Fannie Mae and is ready for a new challenge. You might say, watch this space.
---
Tom Sherwood, a Southwest resident, is a political reporter for News 4.