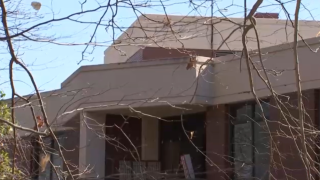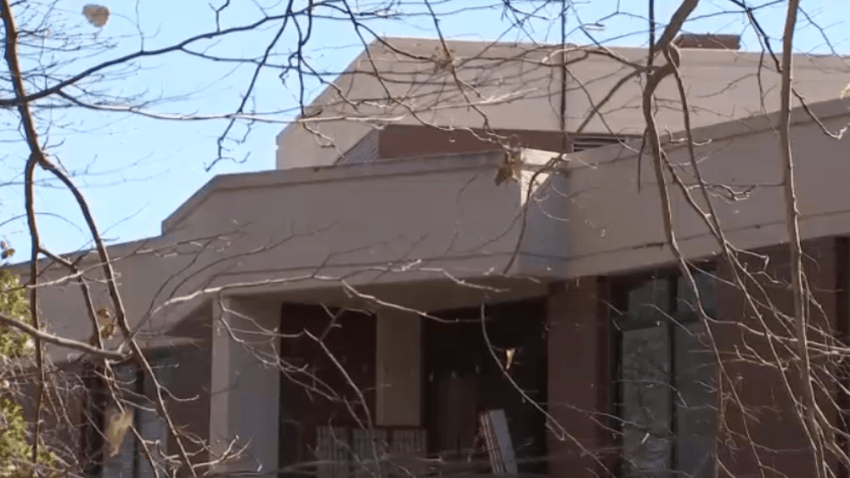 D.C. Police said a burglary and sexual assault suspect fleeing a Northwest D.C. apartment complex Wednesday fell from the building and died.
Residents said they can sleep a little easier knowing the suspect isn't on the loose, but they still have questions: who was this man, and how did he manage to get inside an otherwise secure apartment?
Police were called to 2501 Porter Apartments for a burglary around 1:15 a.m. in the 2500 block of Porter Street Northwest. Shortly after, they learned the suspect had managed to get into two occupied apartments and sexually assaulted a woman in one of them. 
The suspect fled to the roof and tried to escape by hanging off a ledge, but plummeted from the building.
The police flashlights piercing the early morning darkness were the first sign for resident Eli Orland that something wasn't right, and the growing sound of radio chatter outside his apartment was enough to get him out of bed.
He said he walked to his patio, opened the doors and stepped right into a crime scene.
"When I peeked out I saw a number of police officers and a body on the ground on my patio," Orland said. "I didn't hear the fall itself. It wasn't until I looked out that I saw someone on the ground."
Local
Washington, D.C., Maryland and Virginia local news, events and information
Police have not said how the suspect managed to get inside, but residents said the building has multiple layers of security and a key fob required for entry. 
"It's weighing on us. We're all working from home," resident Breanne VanNostrand said. "Everybody in the building is kind of just feeling it. It's nerve wrecking."
Orland said the incident's already done enough to change people's habits, but knowing there is no suspect at-large brings a little peace of mind.
"I know other residents who have mentioned they need to start locking their doors," Orland said. "I have no reason to believe that this is the norm and in fact I feel extremely lucky that I live in a neighborhood where this is not the norm."
D.C.  Police said they are still investigating and haven't released any identifying information about the suspect. 
Stay with News4 for more on this developing story