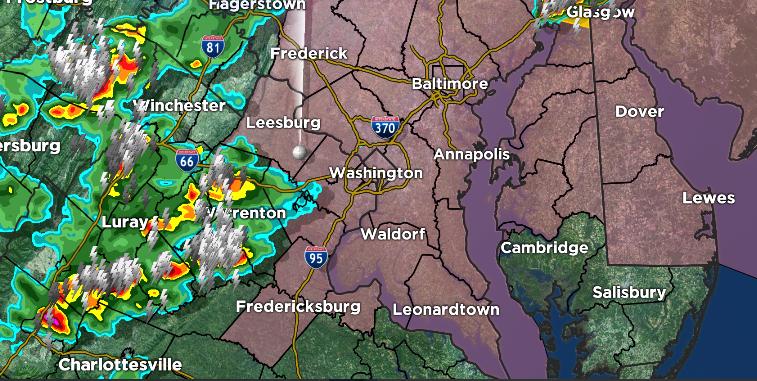 Calvert and St. Mary's counties remain under a severe thunderstorm watch until 10 p.m., but the storms have passed for most of the D.C. region.
A severe thunderstorm warning was issued in Prince Charles and Prince George's counties in Maryland and Stafford County, Va.,between 4 p.m. and 5:15 p.m.
Wind speeds of more than 60 mph were a threat from the storms.
Follow meteorologists Chuck Bell and Doug Kammerer on Twitter.
---

Get the latest weather from NBCWashington.com:
Download our free weather apps for iPad and iPhone. You can also follow us on Twitter and Facebook, and sign up for our e-mail newsletters.