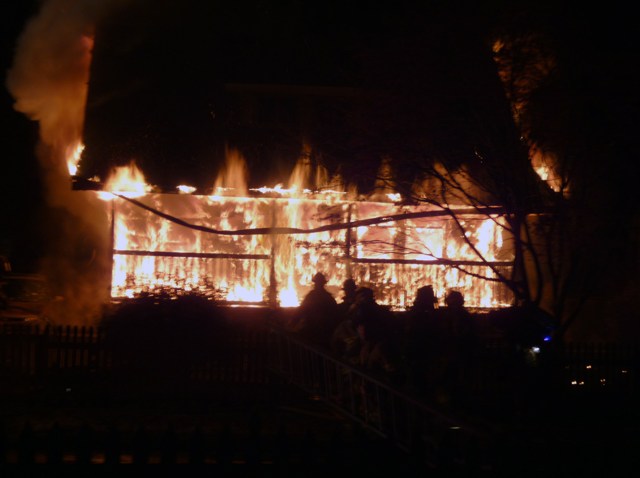 The second of two sisters removed from a burning house by firefighters last week has died.

When firefighters arrived at the scene in the 4700 block of 40th Avenue in Hyattsville, Md., at about 3:50 a.m. Jan. 19, the home was fully engulfed in flames. Two of four sisters who lived at the home had escaped with their parents, but two others were trapped inside.

Firefighters found 9-year-old Kimberly Hernandez downstairs and 13-year-old Kelli Hernandez upstairs. Both were in cardiac arrest and suffering from burns. Later that morning, Kimberly died at Children's Hospital.

In extremely critical condition, Kelli was stabilized at Prince George's Trauma Center -- after paramedics restored a faint pulse en route -- then taken to Shock Trauma Center in Baltimore to be place in a hyperbaric chamber. She died there Monday.

The other girls, Kelli's twin and a 4-year-old, were hospitalized for smoke-related injuries but are expected to survive. The girls' parents were also taken to a hospital for possible smoke-related injuries.

Investigators believe the fire was accidental.
---
A fund has been established to help the family. Details are below:
Your TAX DEDUCTIBLE donations to support the Zelaya family of Hyattsville, MD, are so greatly appreciated.

The fund has been established by the Hyattsville Community Development Corporation, a 501C3 tax exempt organization. Donations can be made in two ways:

By check: made out to "Hyattsville CDC"
addressed to: Treasurer
Hyattsville Community Development Corporation
5004 42nd Avenue
Hyattsville, MD 20781
(please reference "Zelaya Family Relief Fund" in subject line)

By PayPal: at www.hycdc.org
(please reference "Zelaya Family Relief Fund" in dialogue comment box)