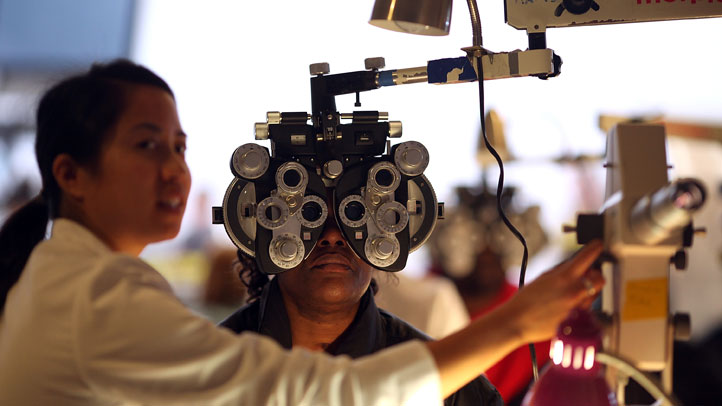 If you live in Maryland, you have another chance Thursday to get a free eye exam.

Doctors will be giving the exams at Schrom Hills Park ( 6915 Hanover Parkway) in Greenbelt from 9 a.m. to 4 p.m. as part of "Eye on Diabetes Days" in Maryland.

Eye exams can detect several diseases, including diabetes, which is the leading cause of blindness among adults. More than 143,000 Maryland adults don't know they have the disease, said organizers of the VSP Mobile Clinic.

Eye exams can help detect and manage diabetes.

Appointments with the VSP Mobile Clinic have been pre-scheduled, but walk-ins are welcome.
Can't make it Thursday? The exams will be offered again on the following dates:
Aug. 16
9 a.m. to 4 p.m.
St. Margaret's Catholic Church
410 Addison Road South
Seat Pleasant, Md. 20743
Aug. 17
9 a.m. to 4 p.m.
Franklin Park – Spring Hill Lake Community Center
6101 Cherrywood Lane
Greenbelt, Md. 20770