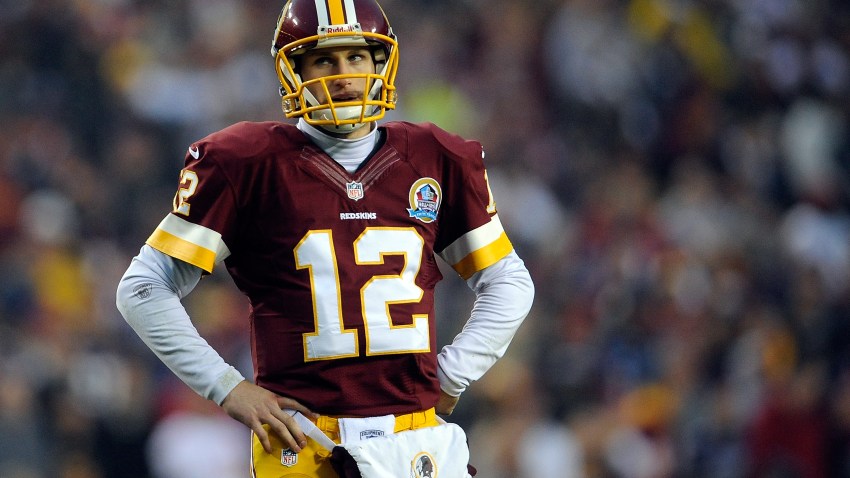 Backup quarterback Kirk Cousins will start for the Washington Redskins in place of the injured Robert Griffin III Sunday against the Cleveland Browns, the team announced Saturday evening. Albert Breer of the NFL Network reported Sunday morning that Griffin would be inactive for Sunday's game, which means Rex Grossman would back up Cousins.
"The decision was not my own," Griffin tweeted. "But I will be there for my team!!! In every way I possibly can."
Griffin suffered a sprained right knee in the fourth quarter of last Sunday's 31-28 victory over the Baltimore Ravens. In relief, Cousins tied the game with a touchdown pass and two-point conversion.
Despite practicing all week, RGIII will watch from the sideline as the Redskins look to win their fifth consecutive game and keep pace in the NFC playoff race. Cousins will make his first career NFL start; he has completed seven of 11 passes this season with two touchdowns and two interceptions.
---
Follow Adam on Twitter @AdamVingan and e-mail your story ideas to adamvingan (at) gmail.com.