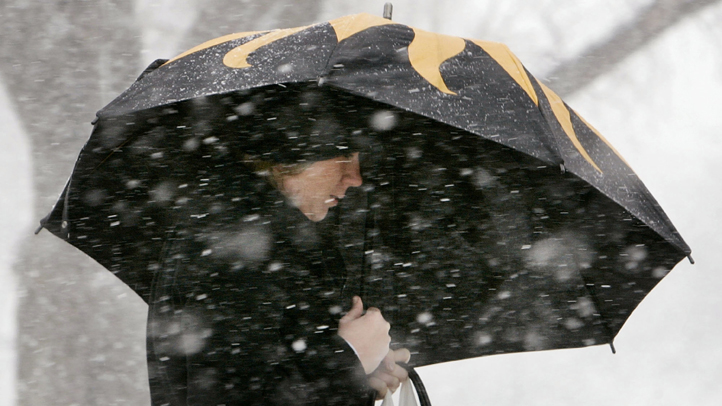 Those planning holiday travel over the weekend should start planning for precipitation that could affect travel conditions.
The D.C. area could get a mixture of rain and snow Saturday and Sunday, though it doesn't look like a big event. The best chance for snow is Saturday night into Sunday.
The sunshine returns Wednesday with highs in the mid-50s, but then colder air returns Thursday and Friday.
Expect highs in the low 40s Saturday and Sunday.
Storm Team 4 will continue to monitor the chance of snow.
---

Get the latest weather from NBCWashington.com:
Download our NEW free weather apps for iPad and iPhone. You can also follow us on Twitter and Facebook, and sign up for our e-mail newsletters.