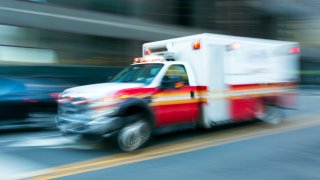 A child is seriously hurt after falling from a balcony in Laurel, officials say.
The child reportedly fell about 12 feet off a balcony in the 8800 block of Hunting Lane, the Prince George's County fire department said.
Our redesigned local news and weather app is live! Download it for iOS or Android — and sign up for alerts.
Crews were dispatched to the address at about 12:45 p.m. The child was unresponsive and was rushed to a trauma center with life-threatening injuries, the fire department said.
Stay with NBC Washington for more details on this developing story.