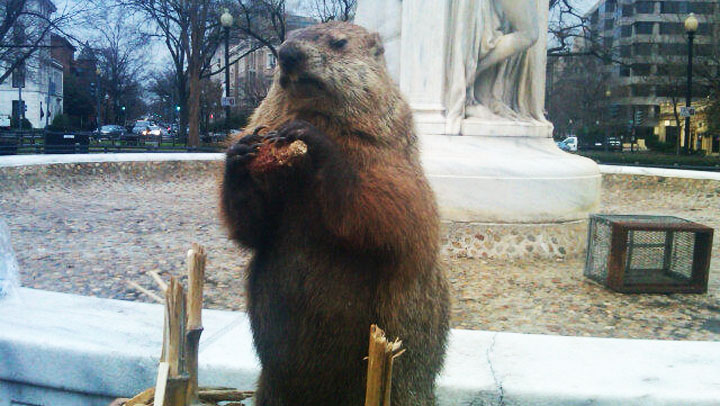 Groundhog Day is coming up, but residents of the nation's capital don't have to turn to Pennsylvania's Punxsutawney Phil to learn whether there'll be six more weeks of winter. Washington residents have their own winter prognosticator, Potomac Phil.
Potomac Phil will make his prediction on Sunday during "D.C. Groundhog Day'' in Dupont Circle. This is the third year Washington has held its celebration with Potomac Phil, who is said to be Punxsutawney Phil's brother.
Aaron DeNu, the celebration's organizer, says Potomac Phil, who is stuffed, has always given the same weather prediction as his brother. But he also gives a political prediction, whether or not to expect six more weeks of political gridlock. And there's a rumor he'll also give a Super Bowl prediction this year.

Copyright AP - Associated Press