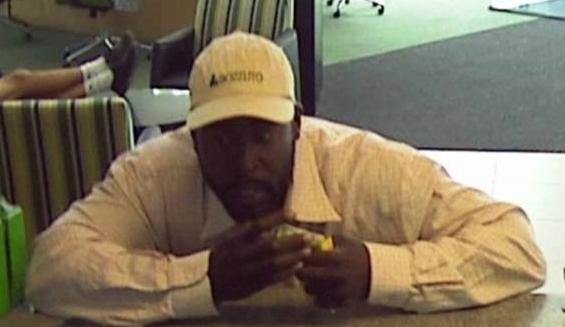 Montgomery County Police say two men wanted in connection with a bank robbery Friday could be connected to another robbery earlier this month.
Friday, police responded to the TD Bank at 15830 Shady Grove Road in Gaithersburg, Md. at approximately 2:30 p.m. One suspect approached a teller, handing a note demanding money. After that suspect got away with an undisclosed amount of cash, another suspect, pictured below, also passed a note to the teller demanding money. He also got an undisclosed amount of cash.
Police believe the two men may also be responsible for a PNC Bank robbery in Bethesda Aug. 16.
If you have any information, contact police at 1-866-411-TIPS.