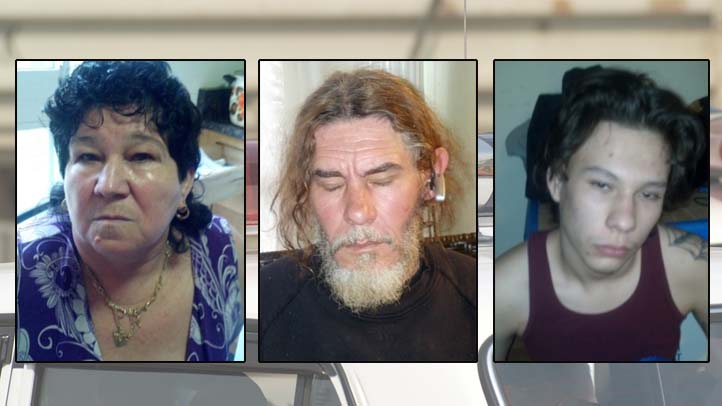 Three people were arrested at a Hyattsville home after a team executing a search warrant found several baggies of marijuana floating in a toilet.
Prince George's County Police said officers conducting the search found the female suspect in the bathroom of the home on Riggs Road holding a large bowl of marijuana. Several baggies of marijuana were floating in the toilet; an additional 50 grams of marijuana was found lodged in the trap of the toilet.
Investigators say 274 grams of marijuana, thousands of dollars in cash and drug paraphernalia were taken from the home.
Maria Sosa-Chicas, 56, Angel Feliciano Hernandez, 53, and Carlos Elias Portillo, 18, were taken into police custody. The charges they face is not known at this time.