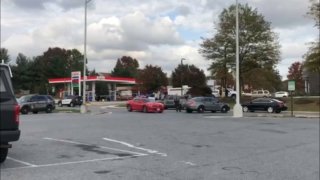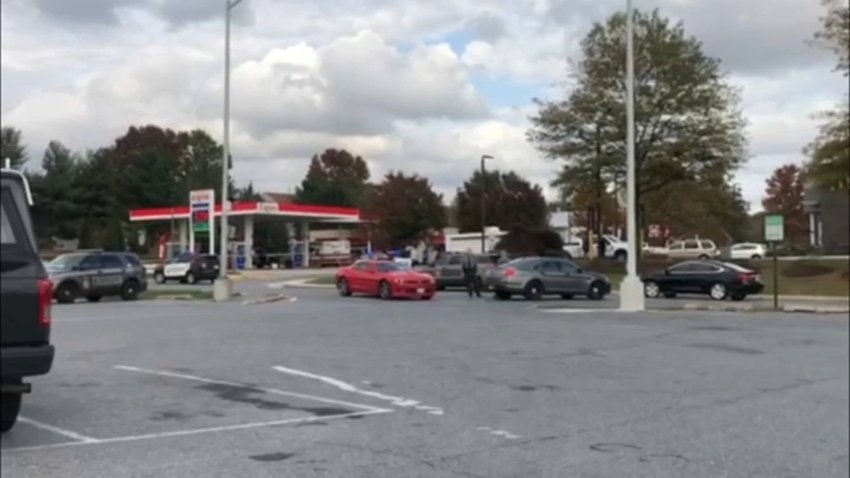 A police chase that began in Pennsylvania ended with a crash and the fatal shooting of a suspect in Frederick County, Maryland, Monday afternoon, authorities say.
Frederick County Sheriff Chuck Jenkins told reporters that at about 2:30 p.m. Pennsylvania State Police pursued two men wanted in connection to an attempted homicide into the county and asked his deputies for assistance.
Authorities chased the suspects down south Route 15 before coming back north on the roadway, Jenkins said.
At one point during the chase, the suspects fired at a Pennsylvania police vehicle, disabling the car, the sheriff's office said. The officer was not injured.
Jenkins said deputies were heavily involved in the pursuit when the suspects' vehicle crashed on Route 15 near the exit for Route 140 in Emmitsburg. The suspects, David Robert Leatherman and Bryan Paul Selmer, ran off, the sheriff's office said.
Local
Washington, D.C., Maryland and Virginia local news, events and information
A Pennsylvania State Police trooper and a Frederick County deputy confronted Leatherman and exchanged gunfire with the suspect before managing to take him into custody, the sheriff's office said. Neither Leatherman or the officers were hurt.
Selmer ran off to a nearby Exxon gas station, where "he abruptly turned toward pursing deputies, and took a shooting stance with his arms extended in front of him, with his hands together, consistent with a person holding a firearm," the sheriff's office said in a release Tuesday.
Frederick County deputies fired at Selmer, striking him.
He was flown to a shock trauma unit, where he died a short time later.
The sheriff's office did not say if a weapon was recovered at the scene.
No deputies were injured during the shootout and all deputies involved are on routine administrative leave, authorities said.