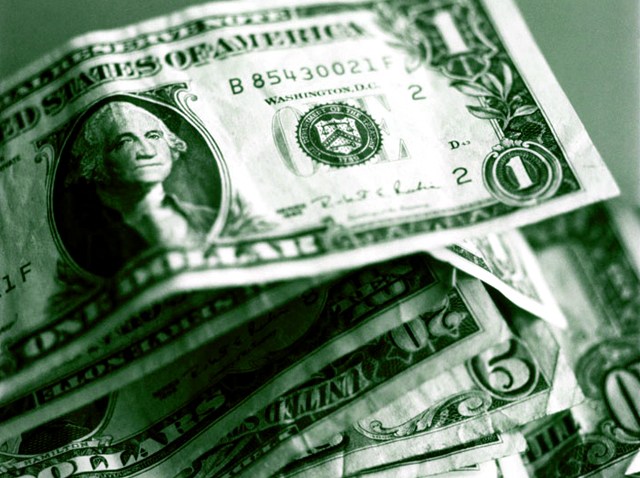 Perhaps Wilson Boulevard will soon be known as Easy Street. That's because Arlington is among the least economically stressed counties in the country, according to the Associated Press.
The AP compiles an index every month of how counties are doing economically. The information is based on several factors, including unemployment rates, foreclosures, and bankruptcy rates.
Arlington was listed 12th among the nation's least economically stressed counties, with more than 25,000 residents. You'll have to head to the Midwest to find counties that are doing better financially right now. Seventeen of the nation's 20 least economically stressed counties are in the Dakotas, Kansas, Minnesota, Nebraska, or Iowa.
California might be the most economically stressed state right now. The six most stressed counties are in the state.
The 20 Most Economically Stressed Counties:
Imperial County, Calif., 32.76
Merced County, Calif., 25.14
Stanislaus County, Calif., 23.76
San Joaquin County, Calif., 23.55
Sutter County, Calif., 23.39
Yuba County, Calif., 23.26
Yuma County, Ariz., 23.06
Lyon County, Nev., 23.01
Lapeer County, Mich., 22.37
Lauderdale County, Tenn., 22.23
Riverside County, Calif., 21.97
Union County, S.C., 21.96
Clark County, Nev., 21.92
Nye County, Nev., 21.87
Lake County, Calif., 21.83
Marion County, S.C., 21.75
San Benito County, Calif., 21.58
Chester County, S.C., 21.56
Dallas County, Ala., 21.36
Kern County, Calif.,20.85
The 20 Least Economically Stressed Counties:
Riley County, Kan., 3.25
Ward County, N.D., 3.35
Ellis County, Kan., 3.67
Brown County, S.D., 3.72
Brookings County, S.D., 3.89
Burleigh County, N.D., 3.9
Ford County, Kan., 3.94
Buffalo County, Neb., 3.99
Grand Forks County, N.D., 4.25
Madison County, Neb., 4.47
Albany County, Wyo., 4.47
Arlington County, Va., 4.54
Finney County, Kan., 4.57
Clay County, Minn., 4.63
Lincoln County, S.D., 4.79
Platte County, Neb., 4.87
Polk County, Minn., 4.88
Curry County, N.M., 4.89
Johnson County, Iowa, 4.89
Cass County, N.D., 4.93
Copyright AP - Associated Press