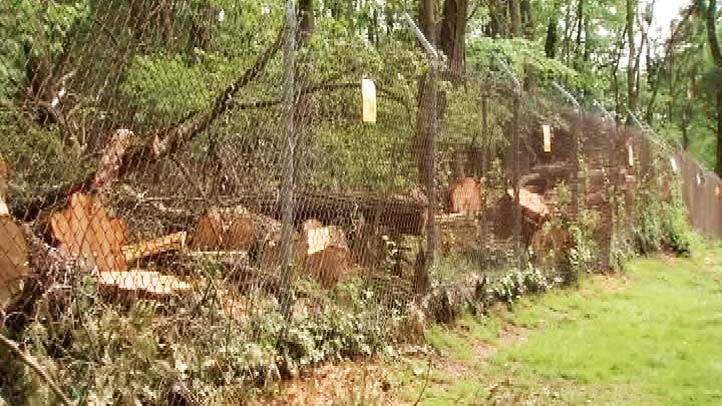 Part of Pepco's plan to offer better service is pitting the power company against some neighborhoods.
Trees are a primary cause of outages, Pepco said.
Last summer, the utility announced a six-point plan to increase reliability. Increased tree trimming was part of that plan. Since then, crews have run into resistance when trimming trees on private property.
Homeowners are concerned the trimming is too aggressive and will change the character of their neighborhoods.
The Montgomery County Council heard from Pepco and residents during a hearing Monday. Pepco wants the council to consider legislation creating a process that would allow them to declare some trees a public nuisance for the purpose of trimming them.