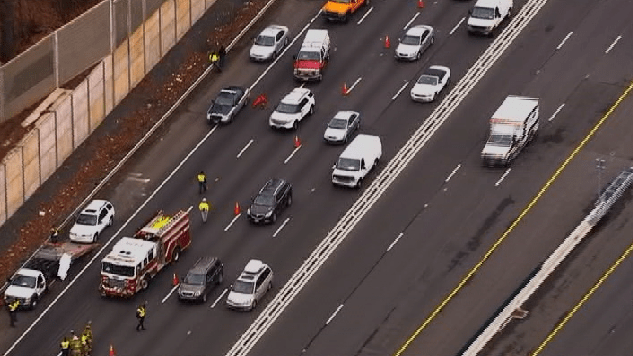 The driver of a tow truck, who had stopped to recover a vehicle left unattended on the shoulder of the Beltway, was struck and killed Monday by a truck driver, state police said.
The crash happened just before 10 a.m. on the outer loop of I-495. Najdi Hicham, 45, of Centreville, Virginia, was killed.
Hicham had just stopped his Fairfax Towing & Recovery wrecker and begun preparing the unattended vehicle when a box truck traveling south veered into the shoulder and struck him, according to a statement from Virginia State Police.
Hicham died at the scene.
The driver of the box truck, Anthony B. Custis, 34, of Baltimore, Md. was charged with reckless driving.
The truck was also cited for having inoperable brakes and other CMV equipment and safety violations, police said.
Editor's Note: This story has been updated based on new information from Virginia State Police.