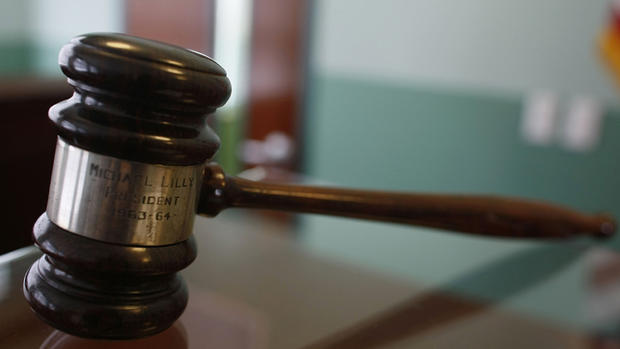 The man who shot an Alexandria police officer will spend another year in a secured psychiatric hospital, a judge ruled Thursday.

Kashif Bashir will undergo another evaluation in 2015.
Bashir was a cab driver at the time of the Feb. 27, 2013, shooting of Officer Peter Laboy during a traffic stop. He was charged with attempted capital murder and aggravated malicious wounding.
Bashir was later found not guilty by reason of insanity.
During his trial, psychiatrist Dr. Daniel Scheneman testified Bashir is a paranoid schizophrenic who had lost touch with reality. During Bashir's defense, his attorneys highlighted a history of mental health issues in the Bashir family, and Scheneman testified that mental illness is genetic.
Defense psychologist Dr. William Stejskal testified Bashir told him he heard voices instructing him to buy a knife and a handgun the day before the shooting, and on Feb. 27, 2013, he drank three beers to help him do what the voice in his head commanded: Go to Alexandria to rape or kill a young woman, to shoot a cop and then be chased by cops. But the voice told Bashir not to worry because nothing bad was going to happen as he was living in a parallel universe and they weren't real people.
Laboy is recovering from the injury and has had to relearn how to speak and walk. At Thursday's hearing, Laboy's wife told News4's Megan McGrath he was doing well.