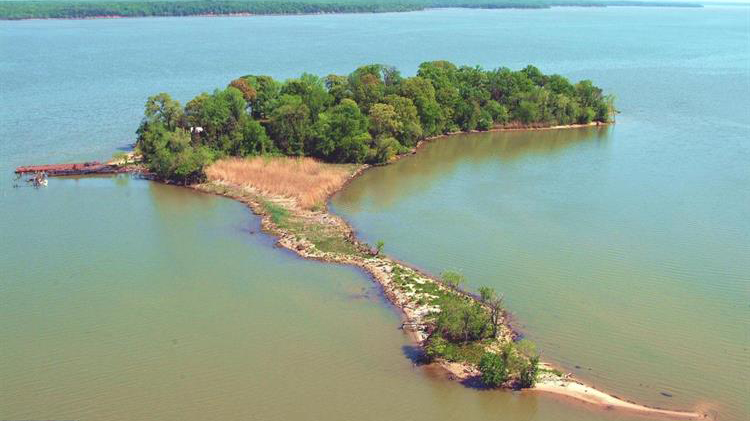 Dreaming of an island escape? A private island with sweeping views of the Potomac River just hit the market, but island living does not come cheap.
Chopawamsic Island will cost you $15 million.
The 13-acre private island, which is located off the coast of Marine Corps Base Quantico, is the only island on the Virginia side of the Potomac River.
Northern Virginia
News4's Northern Virginia Bureau Chief Julie Carey has been covering this side of the state since joining NBC4 in 1992. She's joined by reporter Drew Wilder.
In addition to the gorgeous views, history buffs will love the island's lore.
The big thing about the island is the history. We have almost 400 years of recorded history," said realtor Nick Leterdre.
Captain John Smith -- yeah, that one -- is believed to have visited the island in 1607, making him one of the island's earliest visitors, according to WTOP. Alexander Graham Bell was also a frequent visitor to the island in the 1800s, and the Mount Vernon Hunting Club, along with President Theodore Roosevelt's son, would hunt ducks on the island and bring them back to the White House for dinner.
The most recent inhabitant of the island was Dr. William Fry. Leterdre said Fry renovated many of the island's structures and even hand-dug a swimming pool in front of the island's main home.
"Before the overgrowth, you could see the Potomac from the house and pool," Leterdre said.
No one has lived on the island since 1979, and the structures that remain on the island today are unsafe to enter.
But the island's amazing views remain.
"The views are absolutely breathtaking," Leterdre said. "You can see for miles."
Chopawamsic Island has had many names over the years, including Scott's Island, but the island's new owner will get to name it whatever they want.
Leterdre said $15 million is a steep price to pay for an island, but the owners are open to any serious inquiries and offers.