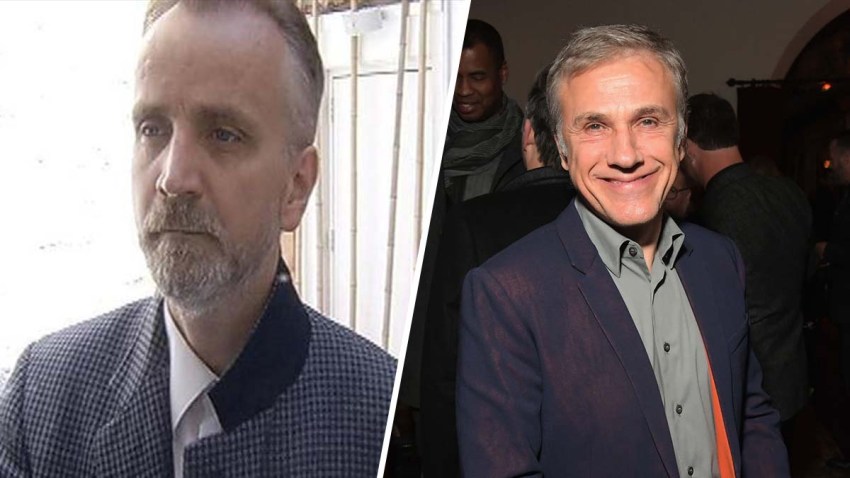 A movie based on what the New York Times called "The Worst Marriage in Georgetown" will premiere at Tribeca Film Festival Saturday.
Christoph Waltz directs and stars in the new movie "Georgetown." Waltz plays a German man known as Ulrich Mott. Vanessa Redgrave stars as his older wife Elsa Brecht and Annette Bening plays Brecht's daughter Amanda.
The characters are based on Georgetown socialites Albrecht Muth, 54, and Viola Drath, who hosted dinner parties with highly distinguished guests before their marraige took an infamously tragic turn. Muth killed his 91-year-old wife in 2011.
Muth long described his marriage as one of "convenience," saying he courted Drath for her social connections. The two first met in 1982, when Muth was a teenage intern on the Hill and Drath was a respected journalist in her 60s.
The two got married in the late '80s, and soon moved into a home in Georgetown.
Police have records of potential assaults perpetrated by Muth multiple times throughout the course of their 22-year-long marriage. Muth was only charged with assault once during their marriage.
Most famously, Muth told his highbrow contacts in D.C. that he was embedding himself with the Iraqi Army. Iraqi officials at first indulged Muth and the parties he threw for foreign dignitaries, but when he waltzed into the Pentagon offering invitations to an Iraqi Liberation Day event, the Iraqi Embassy told its employees to stay away from Muth.
In August 2011, Drath was ruled dead by beating and strangulation. Muth had originally reported the death himself, and after investigators determined foul play was involved, he claimed she was killed by Iranian assassins looking for him.
Muth was arrested less than a week after the death of his wife. After his arrest, he went on at least two hunger strikes and attempted to get himself ruled insane to avoid trial.
After almost three years of legal proceedings, Muth was finally sentenced to 50 years in jail for killing Drath in 2014.