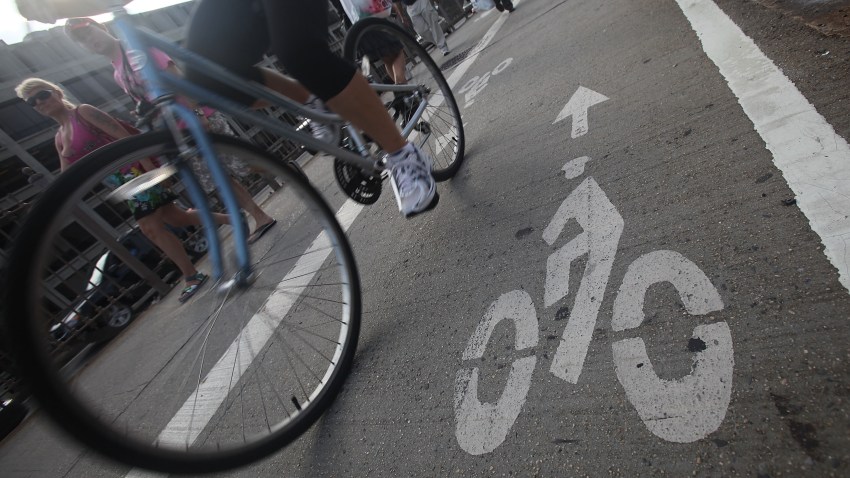 View Capital Bikeshare in a larger map
The District is about to get a lot more bikeable.
Last week, the District Department of Transportation announced 114 proposed locations for bikeshare stations in D.C. and Arlington. The District launched its Smartbike D.C. system with 10 stations and 100 bikes in August 2008. The new Bixi system, called Capital Bikeshare, expands the area's public bicycle capacity by an order of magnitude. DDOT and Arlington County are creating more than 100 stations with 1,000 bikes.
Subscriptions are tiered: an annual membership costs $80, monthly costs $30, and daily costs $5.
DDOT factored for population density, employment density, and proximity to public transit options in selecting bikeshare spots. The proposal is not without its hinks. For example, there are five stations within about three highly walkable, high-traffic blocks of Lauriol Plaza. Yet just seven stations service a vast area in Northeast bound by North Capitol Street NW, Florida Avenue NE, 14th Street NE and East Capitol Street SE. According to the DDOT blog, d.ish, this expansion is only the beginning. Brightwood and Takoma Park must do without.
More information would help to evaluate the judgment station locations. A mashup of a Google map highlighting bike lanes through D.C. -- which would be simply useful on its own terms -- with the bikeshare locations map would be a start. Of course, so would more bike lanes. New riders will need safe lanes for riding. And any biker's wishlist includes simple street signage indicating that roads are to be shared by bicycles and cars whereas sidewalks are for pedestrians.
Where's Maryland in this development? On Monday, the WashCycle published a Montgomery County Department of Transportation call for input on a draft MoCo bike map. Maryland County Executive Ike Leggett is apparently a fan of public transit options. But Bethesda and Silver Spring are sitting out the bikeshare program.