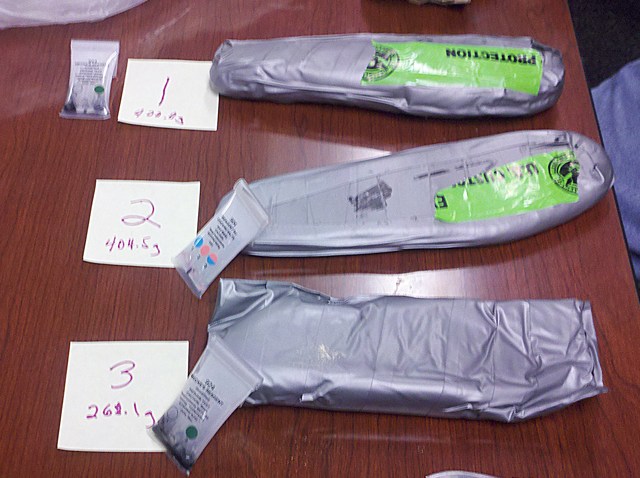 It's been anything but a vacation for federal officials cracking down on a cruise ship drug smuggling ring.

U.S. Customs and Border Protection said they found more than two pounds of cocaine and heroin on a Royal Caribbean cruise ship docked in Baltimore on Saturday.

A narcotics detector dog named Bak led investigators to almost $94,000 worth of cocaine and heroin stored inside an equipment locker on the Enchantment of the Seas cruise ship, authorities said. One package contained just more than a pound and a half of heroin. A second package contained more than 14 ounces of cocaine.
Who took the drugs on board is still not clear.
"In this incident, no arrests were made because we were unable to identify who attempted to smuggle those drugs," said Customs spokesman Stephen Sapp. "The narcotics were discovered in an area not accessible by passengers, and cruise ships have about 1,000 crew members or more."

Last month, three employees of the Enchantment of the Seas were charged with conspiracy to import drugs after one of them was caught onshore with drugs, authorities said. There is still no word whether the new drug seizure is linked to that case.
Customs and Border Patrol and Immigration and Customs Enforcement are working jointly to deter smugglers, Sapp said.
"Typically, once CBP makes a narcotics seizure or arrest, we may consider follow-up enforcement activity on the same vessel or airplane," he said. "We're trying to stop people from using those targets of opportunity to smuggle narcotics."