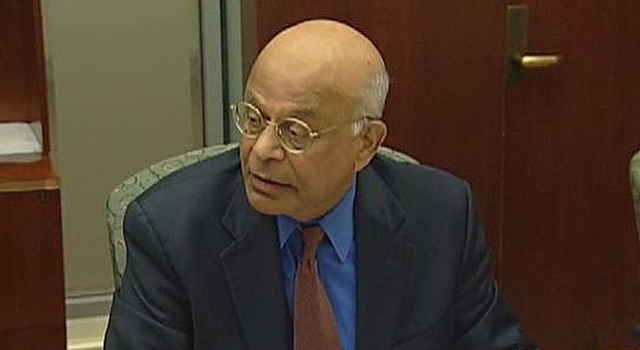 The Washington Post editorial board weighed in this weekend on the abrupt resignation of William DiVello, the head of the Office of Integrity and Oversight. The resignation, the board wrote, points to troubling questions surrounding one of the District's "most critical offices."
DiVello was supposed to testify as the head of the integrity office this week at a hearing on how D.C.'s tax office conducts property assessments. DiVello had authored an audit that spotlights shortcomings that could make the system susceptible to abuse or mistakes. He told the Post that he resigned because officials told him that he couldn't publicly share the latest version of the audit.
The Post talked to sources who backed up DiVello's claim, saying that issues with transparency are partially responsible for the departure of the integrity offices' previous two heads.
Councilman Jack Evans asked DiVello to still testify Wednesday and everyone is looking to his testimony for answers.
IN OTHER NEWS:
Records while leading Virginia provide insight into Senate race.
Did Cuccinelli ruin McDonnell's plan to privatize a government service?
*O'Malley and Republican Senator Kelly Ayotte debated the new jobs report on "Fox News Sunday"
* Washington Post Editorial Board: the idea to put D.C. budget autonomy to vote is a good thing.
* O'Malley and Franchot may disagree on most things, but the two most definitely like the Orioles.
* Virginia felons face hurdles to regain voting rights
* The Kaine campaign released a new ad featuring Sen. Mark Warner