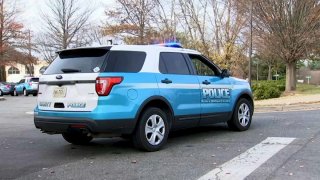 Police said Wednesday that they found a missing teen who left home and was last seen Monday in Alexandria, Prince William County police said.
The girl was considered endangered and may have been with a man. Police did not provide other details besides saying that she was "safe."
Download our NBC Washington app for iOS or Android to get alerts for local breaking news and weather.
Detectives believe she left home voluntarily but might have been "in need of assistance."