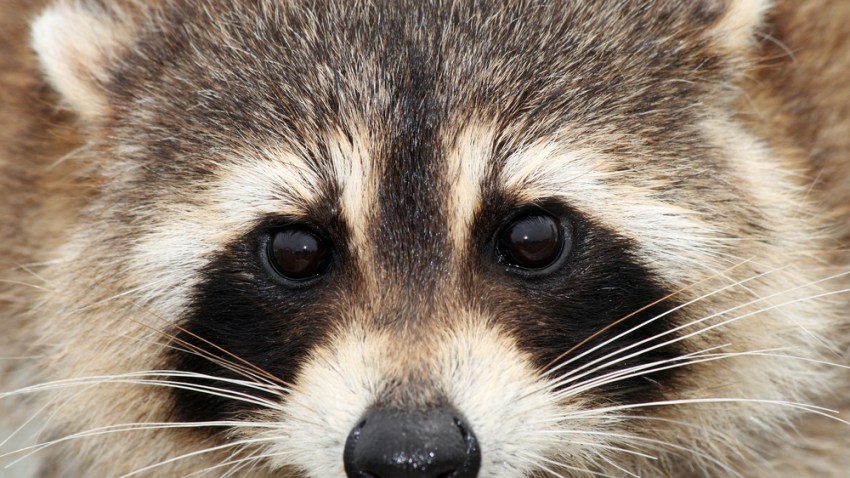 A family of raccoons made itself cozy at the Fort Totten Metro station, until the raccoons were ratted out. Or rather, tweeted out.
According to former Fox 5 news reporter Allyson Finch-Wilson, a family of raccoons was making itself at home at the station -- with assistance from a Metro employee, who was sliding what appeared to be a tray of food through a hole in the wall to them.
The next day, the raccoons were in front of the kiosk, "frolicking in the open," at 4 o'clock in the afternoon, according to the Washington Post.
So Finch-Wilson took to the Twitter-verse Thursday, using the popular # sign to alert Unsuck DC Metro.
Just tried 2 tell the @wmata worker 2 do something about the racoons & she said "they have more right 2 be here than you do!" #unsuckmetro
Because it's not like raccoons are wild animals who might carry rabies or roundworm or anything. Or that Metro employees might want to watch their behavior in public after getting busted for texting on the job, kidnapping and beating up cartoon mascots.
Metro told the Post that they would fix the hole in the wall and "encourage the employees not to continue feeding the raccoons."
The good news, for those who aren't fans of the masked garbage raiders, is that the 'coons seem to have moved on.
On Friday, Finch-Wilson tweeted:
Just got off the #metro at ft.totten and the racoons were gone. #unsuckdcmetro works!