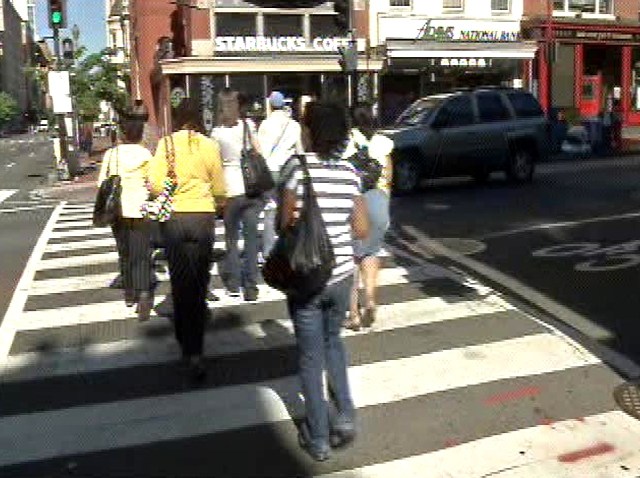 MapQuest is known for providing directions for drivers. Now, it's trying to make it easier for people to walk to their destinations, too.
The company has launched a new pedestrian routing mode on MapQuest.com. The service was previously only available on MapQuest's mobile website and iPhone app.
Walkers are routed down one-way streets, along pedestrian malls, through parks and designated paths.
There's also a new transit routing option that provides train departure and arrival information, helpful hints to alert train passengers, and station search information.
The rail service is available in D.C., Chicago, New York, Boston, Philadelphia and San Francisco.
MapQuest said its goal is to meet the needs of the more than 1.1 million folks in the D.C. metro area who use public transportation for part or all of their commuting needs each day.
"MapQuest is in the business of getting people where they need to go," said Christian Dwyer, senior vice president and general manager, MapQuest. "We are excited to launch both the nationwide pedestrian mode and the new transit routing option on MapQuest.com to reach urban commuters who rely on alternative modes of transportation."
---
Fan, Follow and Text: Get the latest from NBCWashington.com anytime, anywhere. Follow us on Twitter and Facebook. Sign up for our e-mail newsletters and get breaking news delivered right to your mobile phone -- just text DCBREAKING to 622339 to sign up. (Message and data rates may apply.)